How do I make a roller shade? Answered
I have an outdoor fabric screen that I hung from PVC pipe on my balcony and I want to make it into a roller shade so I can roll it up during windy weather. The dimension is a 98 inch width.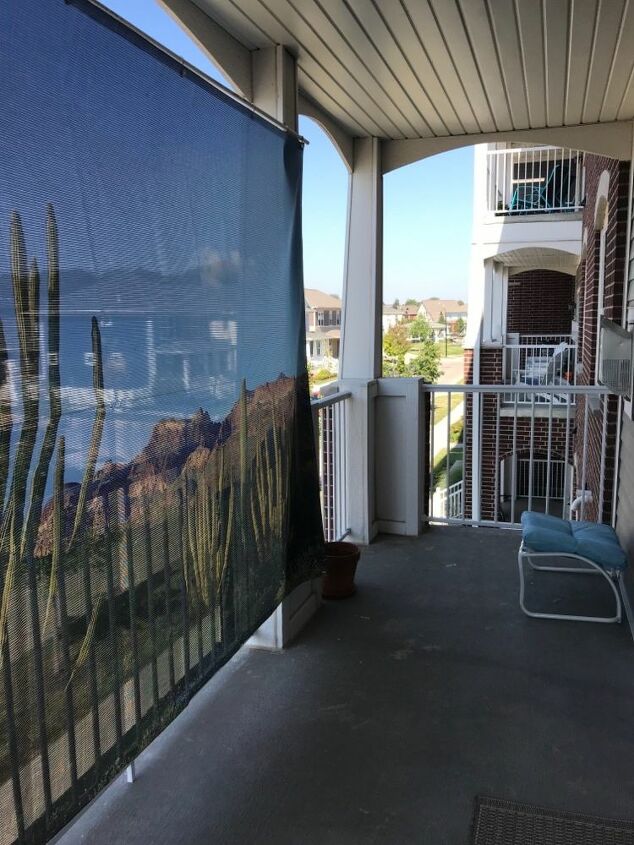 Related Discussions Stephanie
on Jan 25, 2020

Lifestyles Homes
on Dec 29, 2019
I found out Xmas Palm Tree clearance stops at 50% where I saw a single (not clump of three) Xmas Palm Trees for $129. I can make a trunk and base out of 2x2 and CDX p... See more Dmholt4391
on Sep 13, 2019
I've seen on here somewhere how to make these using balloons and 'quickrete'. If you can help I'll appreciate it very much. Molly Perser
on Jan 31, 2020
I want to do some large twine balls for outside. What would one use to stiffen the twine and stabd up to tge weather?

Tammy Davis Lambrecht
on Apr 21, 2019
Last summer we built an enclosure around the patio on the back of my house, which is the south side. I want to give the patio more shade without completely blocking l... See more

Kathy Lizana
on Jun 15, 2019
We a bunch of cinder blocks some are v shape. Is there any ideas or projects been done using cinders blocks as a walkway or in of some way in the garden