How to decoratively cover a large cement stoop? Answered
When the house was built, the stoop was poured for entering the front door. We are not going to replace it, just want make it more decorative. I thought of painting it but then it would be a colored large cement stoop. We are replacing the walkway in a more curb appealing way and can't afford to replace or spend a lot of money on decorating it. Any ideas will be greatly appreciated.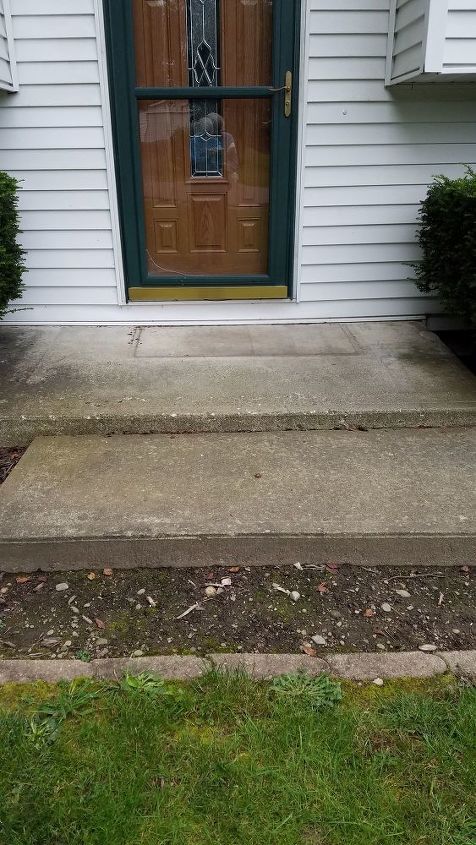 The stoop is under the door. We are replacing the front block of cement.
The walkway will be replaced with a more decorative one.