Related Discussions Susan
on Jan 27, 2018
Rita Mae Burns-Homminga
on May 12, 2018
I've never had a garden before so I don't know the first thing about plants. Vienna
on Apr 05, 2021
Just bought a house with a dirt backyard with a very large tree in the middle of it.

Rita
on Feb 27, 2018
Would like to not have to cut grass in between block and border. Jhn31553768
on May 24, 2018
s it necessary to lay plastic under clay dirt or pebble rock when changing landscape? We're planning a change soon to succulents and lantana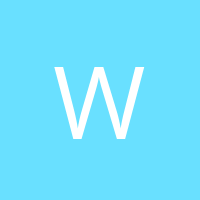 Wco32857767
on May 02, 2018
I have decorative rocks placed on one side of my deck and grass keeps growing there. Originally I placed a garden weed barrier there, but grass still comes up.