Ideas for landscaping along a backyard fence?



Answered
I would appreciate ideas for what to do with this one part of our back garden, which we are redoing from scratch. I know I want something tall and dark (up to 6 feet high) along just this section of fence, from the big pine tree on the left to where the hellebores are on the right. I then want to plant small shrubs or high flowers (maybe three or so feet high), in front of that, and then something low, like hostas, in front.

A couple of notes: This is a very shady area, so I need plants that do well in shade. I do not like arborvitae, junipers, or similar evergreens. And I want perennials only.

I bought three sky pencil hollies and put them in front of the fence, and they were sort of what I wanted, but I decided to plant them in the corner that's on the right side of the pictures where they work perfectly. So I don't want to plant any more. I'm now thinking of having tall camellia bushes, which of course have the added benefit of flowers. But one thing I want is to be able to keep those tall bushes cut about 2 feet wide so they don't take up the whole space -- could I do that with camellias?

In case you're curious about what's on the right, I have two encore azaleas behind those hellebores. I will be planting the hellebores right where they are, and hostas in front of them.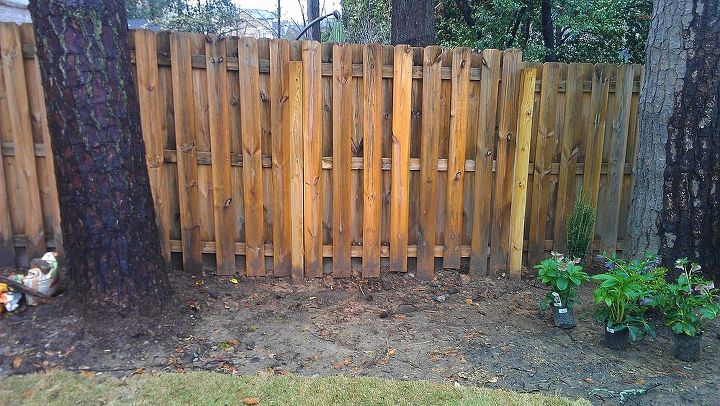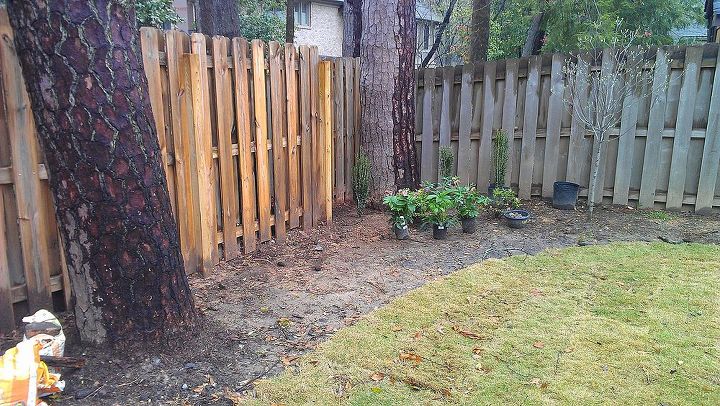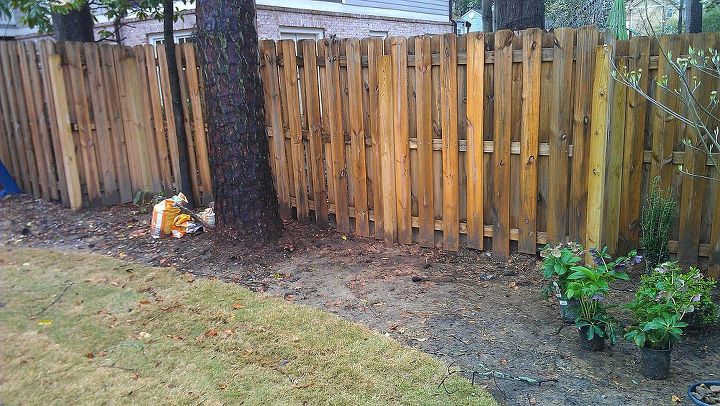 Related Discussions

Abby
on Nov 29, 2021
How to grow ginger in water?

Debbie Tofany
on Apr 19, 2018

Jan Wiggs
on Jul 21, 2017
Jane Bryant Duer
on Jul 15, 2018
I want to make the side of my house more appealing. The biggest problem here is that when it rains the water washes away mulch, etc. French drains were installed over... See more

Judy Bagato
on May 16, 2018
Love my Azaleas and stone terrace walls. But the 2 levels are hard to mow. I'm replacing the front porch and steps, and will tear out the 2 old evergreens. I'd... See more

Jackie Byrd
on Nov 04, 2016
Just moved into a new home. There was a huge thorny bush dragon devouring the mailbox. I slayed the dragon but it is trying to rise up again. How can I make sure it's... See more

Sherry Kurtz
on Feb 23, 2015
We have the worst neighbors ever! They complain about everything! They hate dogs so they complain every time our dogs bark one time (not exaggerating) they have fabri... See more