Need ideas to help save these dangerous rocks from the dump!! Answered
These landscape rocks were here when we moved in. As you can tell, they are jagged and sharp....my youngest has now hurt her back falling on them. So they have GOT to GO!! But what do I do?? Any SAFE ideas to create something with them before they are shipped to the dump???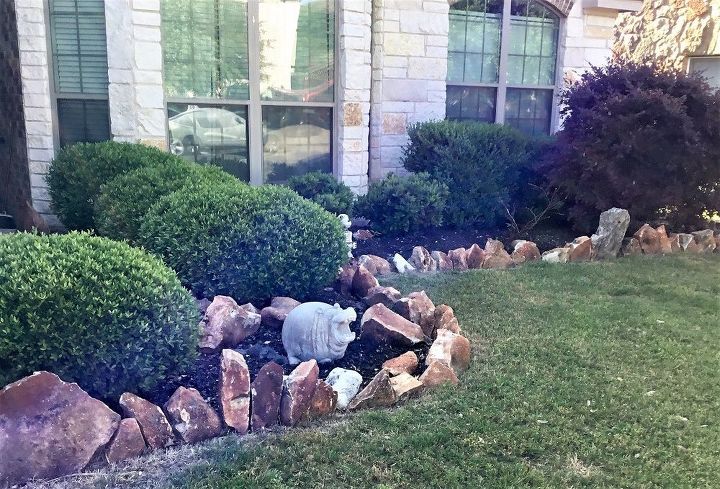 As you can see...we have lots of them!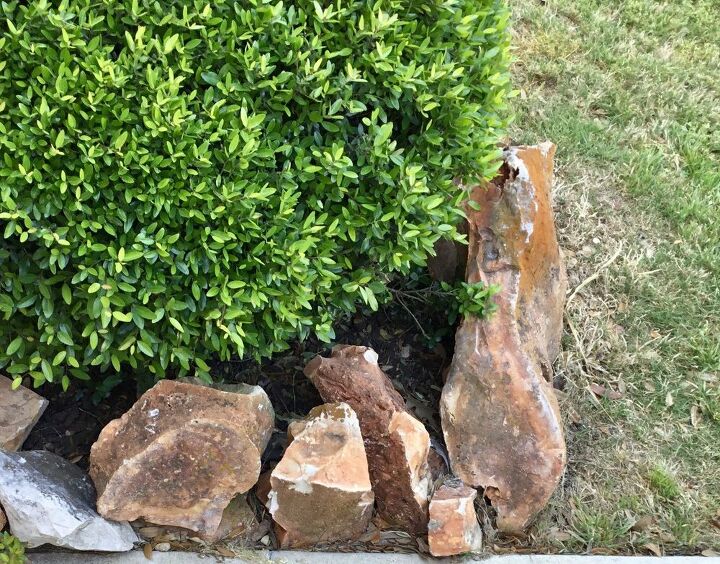 Closeup of the "culprits".