Backyard is 6' X 35', how can we make it look stunning? Answered
As you can see by the pictures we have a real mess on our hands and because we are retired we can't afford a contractor, so we will have to do it ourselves. Ideally we would like to build a covered patio area and make it look like part of the original house. We would remove everything except a couple of selected plants after tearing down the existing deck, and put one step down onto this covered patio. Make a small grass area by the gate (for our Brussels Griffon) and use some type of paver on the remaining area. We are desperate to make this this unusual area to look stunning. In it's present state we can not use it. It gets afternoon sun on that side and we need something to keep the weather from beating against the patio door. Any suggestions on how to get rid of the Ivy that has invaded the gate area? We do not want to keep the trees. They do not provide any real shade and are not in our plans to improve our small, tiny, narrow backyard.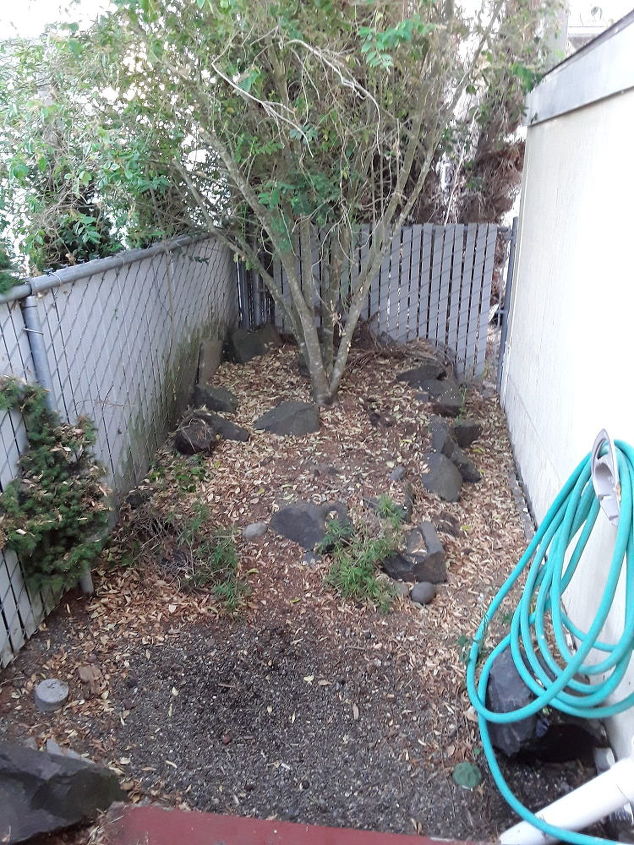 This on the right side of the back yard off the deck.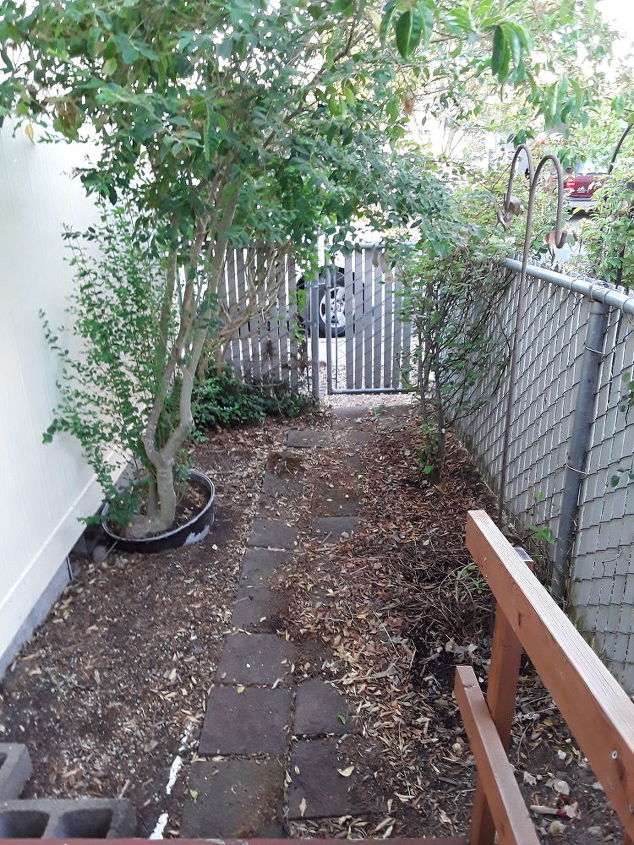 Left side off the deck. Can you beleive it, a tree growing out of a bucket!? The former owners did this. The pavers are sinking down in between each other and the ground is unsafe to walk on.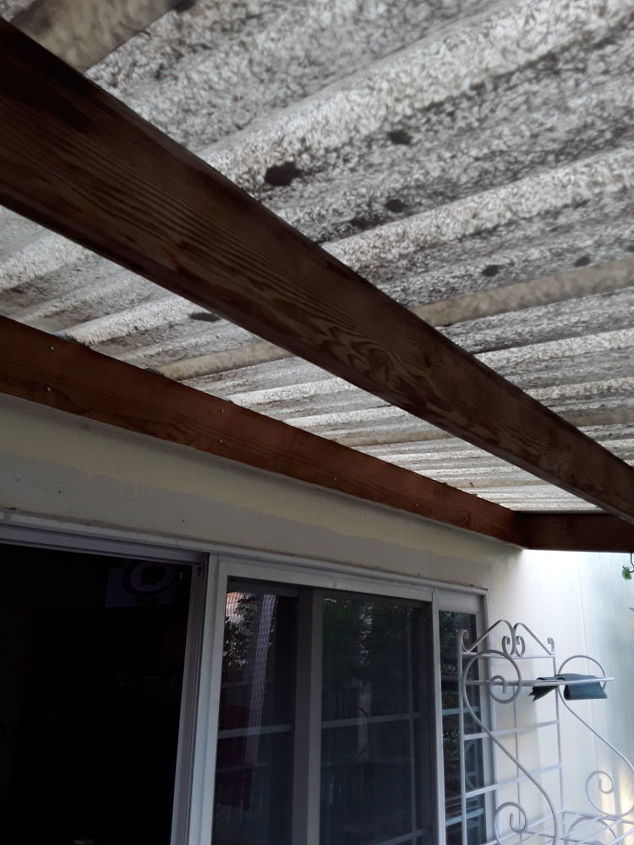 This is a big part of our problem. We would like to remove it but it is our weather protector from afternoon sun and high windy rain.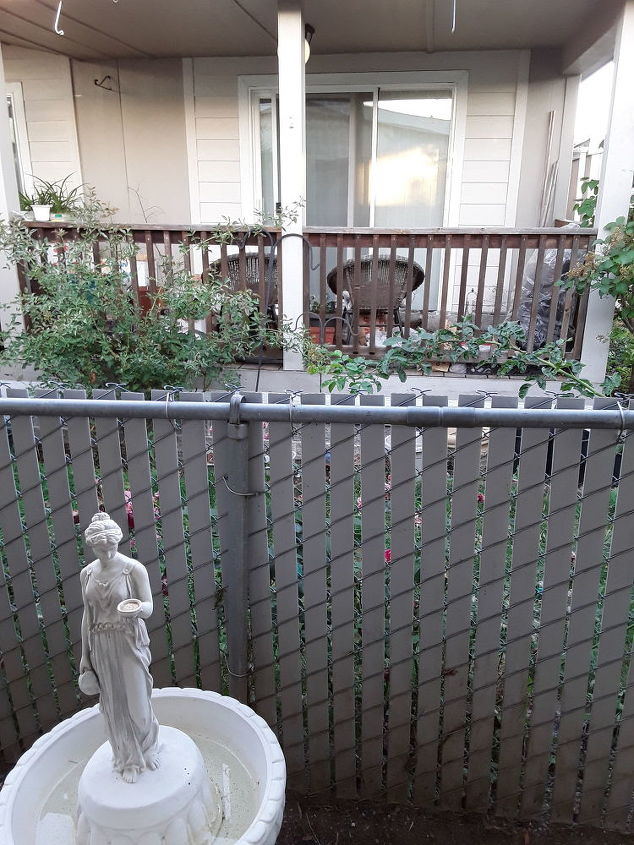 We are this close to our neighbor. No privacy at all.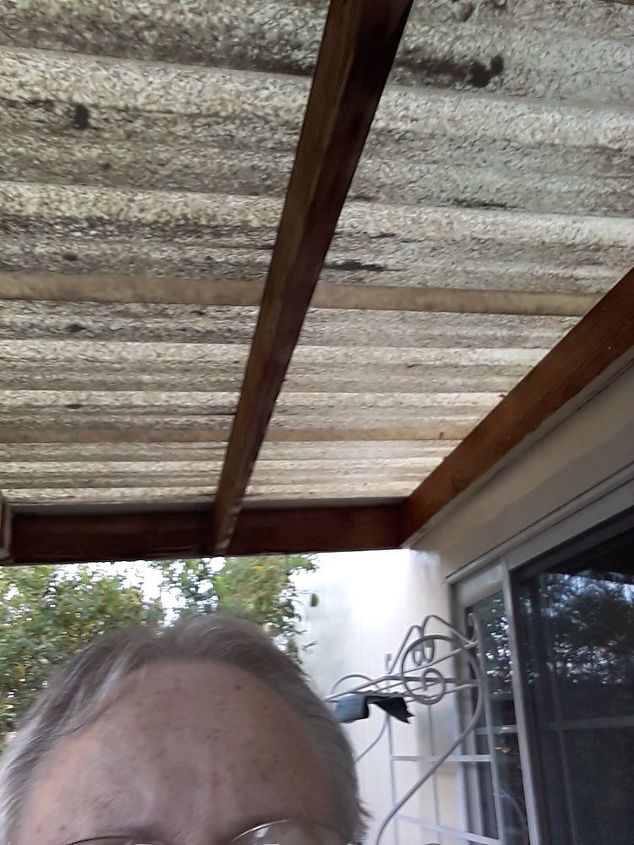 We look at this ugly thing every time we open the patio doors.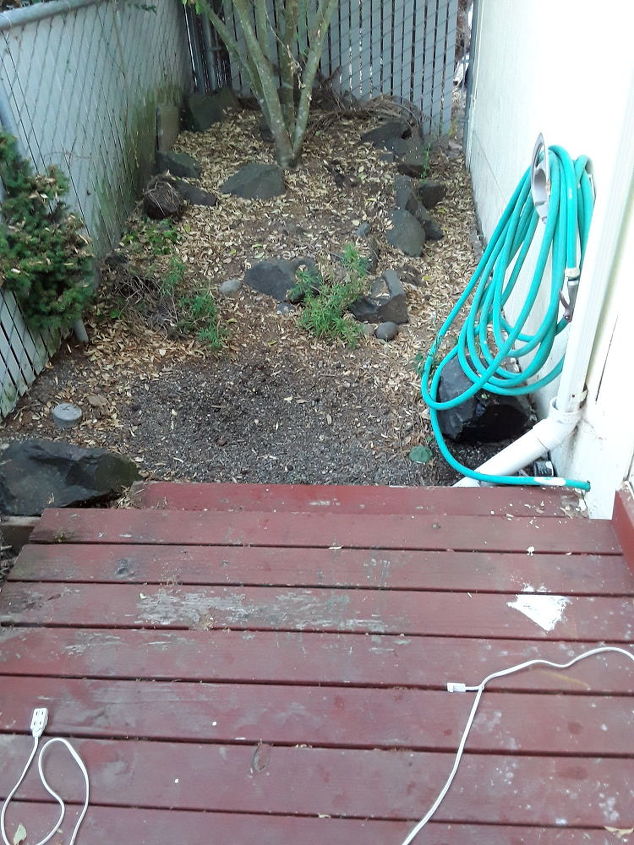 This is the existing deck. It is about 7' long and 5' wide. Help!