How do you best prepare a small ground area to make a patio? Answered
I have a small 12' x7' dirt area that we would like to use as a patio area. Our three rescue dogs love this area as their place to dig. We have tried mulch all around the patio table and chairs, but the pups considered it fair game. So I've decided to to try to make this small area into a real patio as cheaply as possible. But I'm not sure where to begin. There is a brick walkway around our home including this small area which separates it from the grass. How is it best to even out the dirt and what type of pavers should be used? I'm 60+ and need advice on the the least troublesome way to make this area enjoyable for us.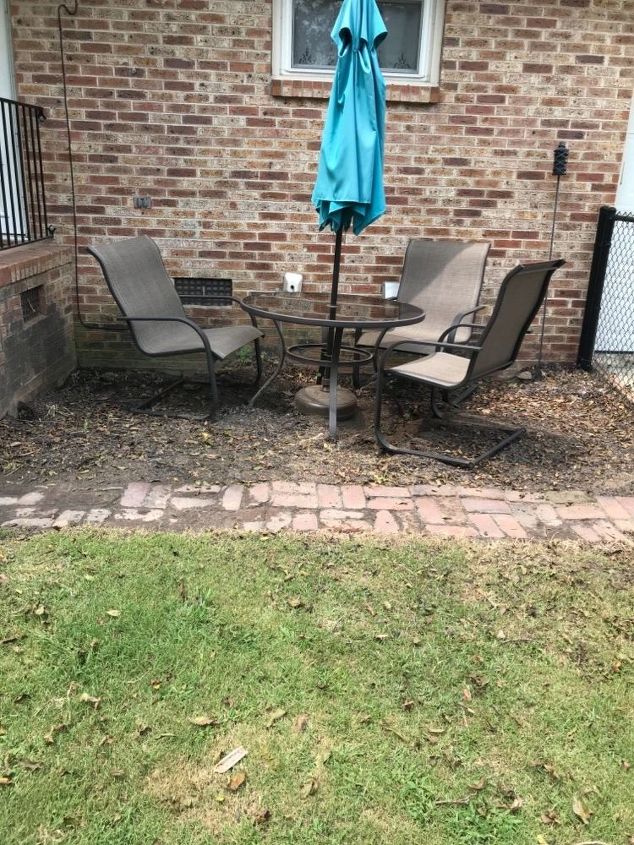 12'x7' dirt area that has a brick walkway separating it from the grassy area.