Can mice get inside refrigerator?



Answered
Hi everyone, I have a refrigerator in my detached garage and I noticed what looks like mice droppings inside.
We do live in a wooded area so mice are abundant however I am wondering if mice actually find their way inside a refrigerator.
If so, what are some effective ways to prevent these unwanted guests from invading our food storage?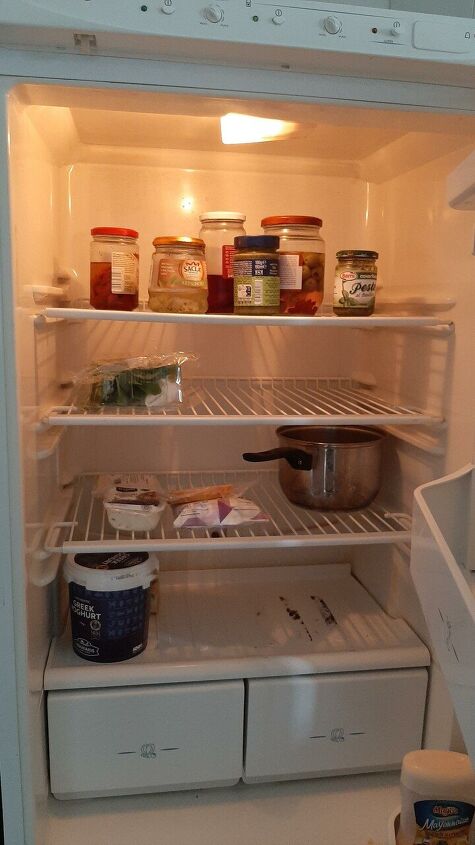 Can mice get inside refrigerator
Related Discussions
Nancy Jungen
Answered on Sep 18, 2023
There are some light scratches under the handle on my new black refrigerator. I heard car wax might hide/remove them. Can anyone confirm this? Does anyone have any... See more Frn21969806
Answered on Nov 28, 2017
My power was out for2 weeks after Irma, when I got home,I tried many solutions, but the smell is still there Marie Wilson
Answered on Aug 23, 2017
My daycare kiddos put s couple dents in my stainless steel fridge, they are small but noticeable! Can they be fixed? Jan Moore
Answered on Mar 05, 2019 Ken LaVonne
Answered on Jul 16, 2019
Hi, I have several antique jars and bottles that are quite unusual that I would like to sell. Unfortunately, they have some clouding on the inside I have been unable... See more

Robin Pisz
Answered on Jan 27, 2018

Dawn Dandy
Answered on Mar 05, 2019
peeling and want to paint them.