Geraldine is at It Again!!!



Answered
I have made a few posts on Geraldine and the fun we have with this little peacock!
I told you about how she sneaked onto the porch we were dressing out. Well! She is at it again!
She picked out the chair she thought was best for her coloring and I caught her at it!
GIGGLE AND HAVE A GREAT WEEKEND!
It is early AM...8:30 but dark because it is so cloudy and about to rain! I will find a place for her to showcase her pretty self!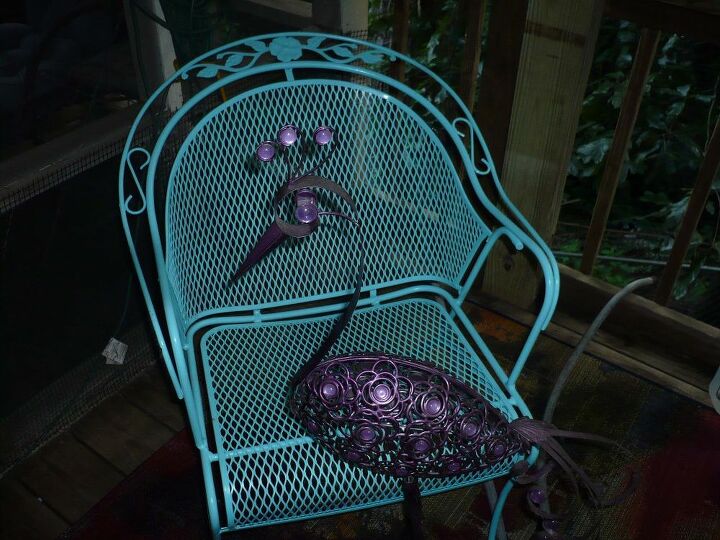 I will have to find a place for her to display her pretty self!