How do you get rid of gnats?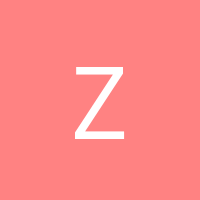 Answered
I am having issues with gnats, they are in my kitchen, living room and bathroom. We don't keep any food out and the food in cupboards are either in glass jars or plastic air tight containers. I hate to use sprays since I would have to scrub down everything after the bugs are gone. I've tried the apple cider vinegar trick but it only attracted a few, I think they were drinking! Any suggestions on getting rid of gnats?
Related Discussions Nancy gmitter
on Jul 21, 2017
Can someone tell me how to get rid of fruit flies or gnats?

Vwa23911465
on Jul 11, 2017
I have an avocado tree growing inside in a pot by the window. When I water it I see these little gnat-like bugs running around in the dirt. I have no idea how to safe... See more

Ruth P. Hakulin
on Mar 13, 2017
I have a gardenia tree indoors and some African Violets that have tiny gnats flying around them. I let the soil dry out in all of the plants, watering just once a wee... See more

Barb Nielsen Kedzorski
on Jan 14, 2020
How can I get rid of gnats? Have them in or on my plants. Tried spraying with vinegar water and few drops dish soap. Not working.

John D Brown Jr
on Aug 22, 2019
i need a recipe for a solution to get rid of gnats? Tri27585923
on Aug 11, 2017 Ida33035577
on Apr 15, 2018
Living on a little island guest/workers house in Florida. No house plants inside. Owner does not believe in killing any thing. Owner lives part time next door in a HU... See more