How do I finish this chair makeover? Answered
I'm FINALLY about to finish up a project that's involved a lot of procrastination and I have a question. This is my first time doing something like this. The first photo shows one of the chairs before I started working on them. I've now covered the backs and seats and have stained the wood darkish blue. Now I have to attach the backs and seats to the wood. The second photo is a close-up of the back of one of the chairs. The black dots show where the hardware will attach it to the wood. In case the fabric might want to unravel, I'm thinking of putting some glue (maybe Elmer's?) on the fabric on those areas. I plan to cut a small "X" in the fabric with an Xacto knife unless some of you experienced people know a better way to make a hole for the hardware. Is glue a good idea? Or is it necessary? Suggestions?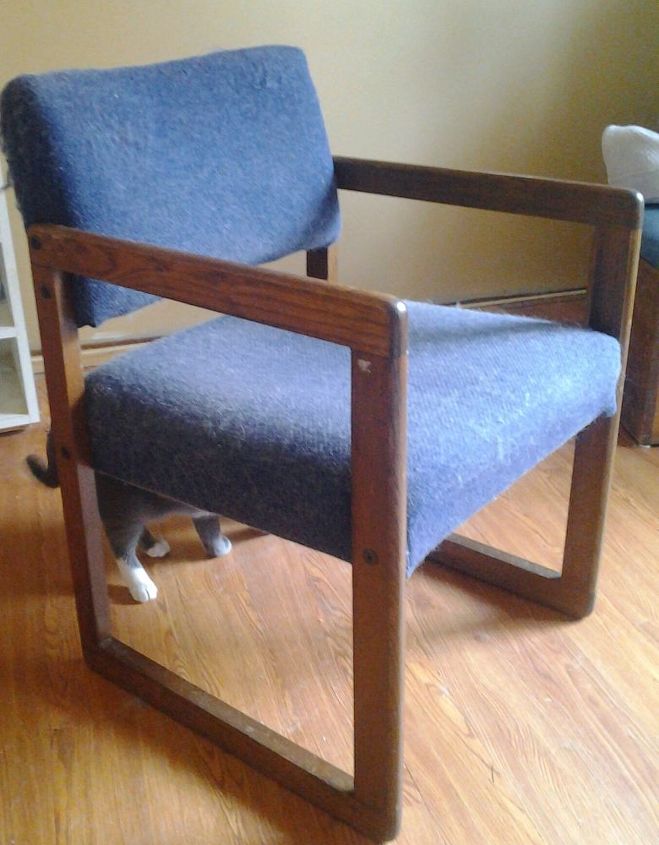 This is the original chair.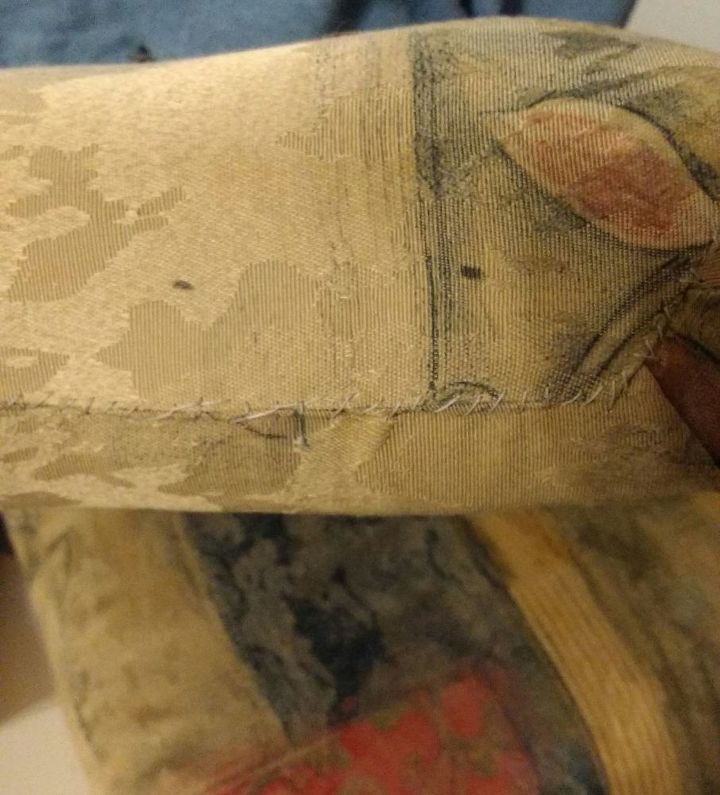 Closeup of the side of one of the chair backs. Dots are where the hardware goes in that will attach this to the wood.
Related Discussions Shirley Lobdell
on Oct 03, 2018
I am 69, with health issues. My significiant other passed in May 2016. We did alternitive housing. Two tracker/trailer boxes, 8X53 and one smaller for closet. Many t... See more

Marj MRC Creations
on Jan 22, 2017
After reading many posts on Hometalk over the years and seeing what a difference a single change in a room can make, I was hooked and had to try it for myself. This m... See more

Patti Scholder
on Mar 06, 2017
Do you know how that was done?

Mary
on Jun 13, 2018
Ready to post our bathroom redo., tired of the boring half bath, we had, so this is what we did. Removed the old tile, replaced it with wood flooring, We had left ove... See more

Margie Garcia-Hall
on Feb 03, 2020
I found a shelf in the alley. I painted it and added legs. My first shelf redo.