How to repair a rip in linoleum before putting peal and stick squares? Answered
I want to place peel and stick squares in an out of the way bathroom and I currently have linoleum sheet glued. It's old and the previous owner tore a 6" piece and I need to know how to repair before putting down new. I also have an old floor vent that I also need to do something with. Any help is appreciated.
Related Discussions

Hilary Smith Williams
on Sep 06, 2020
Hi there. I tried the Homax Tough as Tile product (Bathroom, Sink, Tub & Tile Refinish) on the tiles in my bathroom shower. I waited the 3 hours as mentioned. The fir... See more

Gregory Hamilton
on Nov 22, 2020
I have to replace this board with waterproof stuff. I want to then tile the enclosure. How far should the tile go- up to where the edge of the tub is? I would think t... See more

Cassie Beckette
on Oct 23, 2020
What type of tiles should I use in my bathroom? Lnodell
on Nov 25, 2020
Various Tile layouts using subway tile

Sathya Ram
on Mar 22, 2020
Only two of the tiles are cracked. I think it's because the surface is uneven and poor cushioning. I know people would ideally rip open the whole thing and relevel an... See more Cal22314393
on Jun 06, 2018
Instead of removing old bathroom tiles (very costly) any ideas onhow to cover them up and look not too fake? Thank you.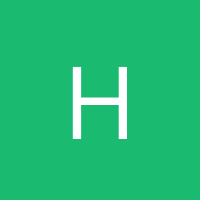 Heidi
on Nov 10, 2020
The roller left a texture, is there something I can do to give it a smooth glossy surface?