Help with upcycling waterfall dresser Answered
I submitted this question earlier without a pic. Apparently I did not do a good job of explaining, thinking this pic will help. Had to remove veneer from top of waterfall dresser then painted with chalk paint. A week later the cracks started appearing on the wood that was under the veneer. Any ideas how to fix this?
It looks to me as if putting veneer back on the top is my only solution, which I know nothing about. Thanks in advance for your help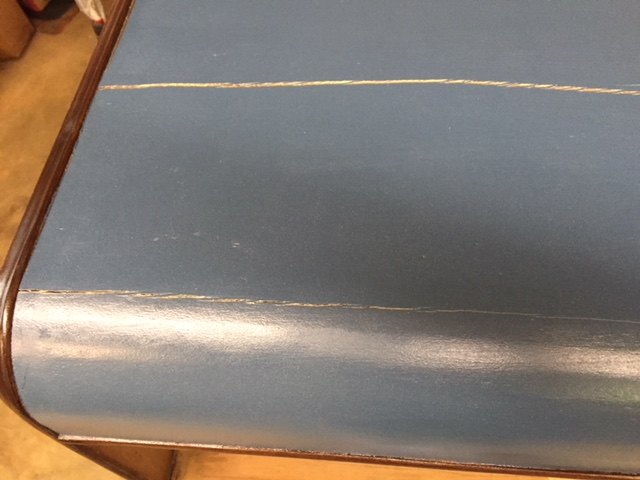 Related Discussions

Clergylady
on Jun 17, 2018
My mother had an older waterfall dresser. It is the perfect fit for my bathroom. There are small flaws on much of the finish but a middle drawer has peeling issues ac... See more Anita
on May 08, 2018 Virginia zacharias
on Jul 11, 2015
The finish is all flaking off my mothers waterfall bedroom set. Should I paint or refinish with varnish etc?
Mary Koch
on Sep 07, 2019
I would like to know especially how to make a pillow top over the entire top including the rolled edge ! Thank you Angelica
on Jan 14, 2018
Hi Hometalkers!I need some help with my dresser and platform bed. It's very orange looking and I don't want to have to sand. It's also pine and I understand it does't... See more Bernie
on May 06, 2018
Have a tall dresser that has a wardrobe on the side, a small hutch in the middle and 4drawers. I'd love to refinish it, but it has a veneer and type of laminate that ... See more
Diane Scharin
on Mar 21, 2017
Want to make a little more rustic and change color fracture in her room is mostly dark want to make it look aged with blue tones Any suggestions?