How can I repurpose old honeycomb window blinds?



Answered
I just redecorated my bedroom and used curtains instead of my honeycomb window blinds. They are in great shape except the top vin rail. Can anybody think of something to do with them. There are 2, approx 45 X 64. Shame to throw them away (what I would have done before I found Hometalk!) but not quite good enough to reuse.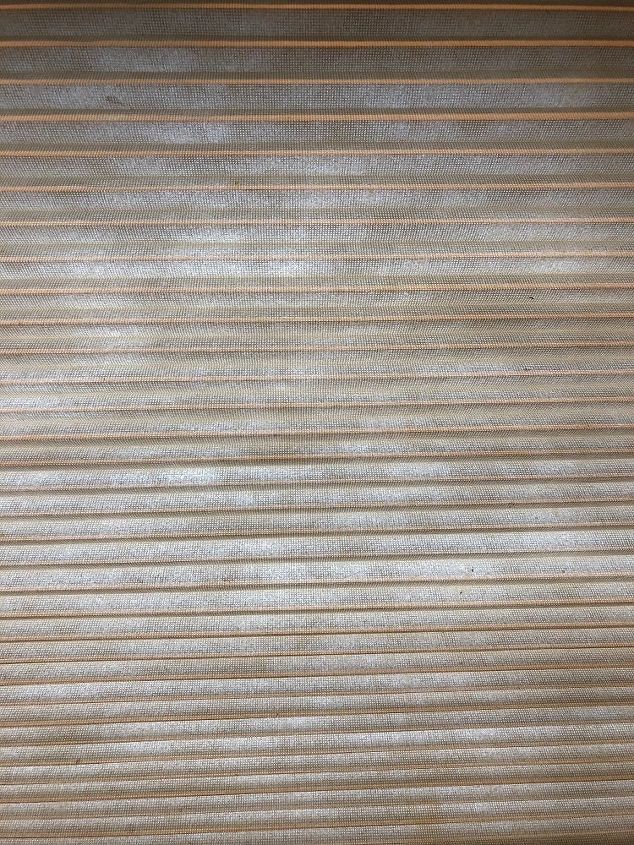 Related Discussions

Jonna Willadsen
on Mar 04, 2020
I have 54 glass window blocks that I need to do something with! They are 5 3/4" squares.

Connie Ertel McMaugh
on Oct 29, 2020
I would like to build a sunny enclosed space under the roof of my porch to place plants during our central Virginia winters. I will need to build only two walls of a... See more Mari
on Mar 27, 2017
I took down my verticle blinds, got rid of the 120 ft rod, but would like to do something fun with the vinyl blinds/slats. Any ideas?????

Tink Landrum
on Jan 17, 2017
What can I make with old tongue and groove boards that I took out of my house? Thanks!

Sharonhal1947
on Jan 06, 2017
Is there anything that I can make from old lace tablecloths? Thank you! Sarah p cooper
on Sep 28, 2017