Need an upcycle for an older butler's table Answered
I have an old butler's table in good shape but uninspiring! I don't need a coffee table - ideas anyone?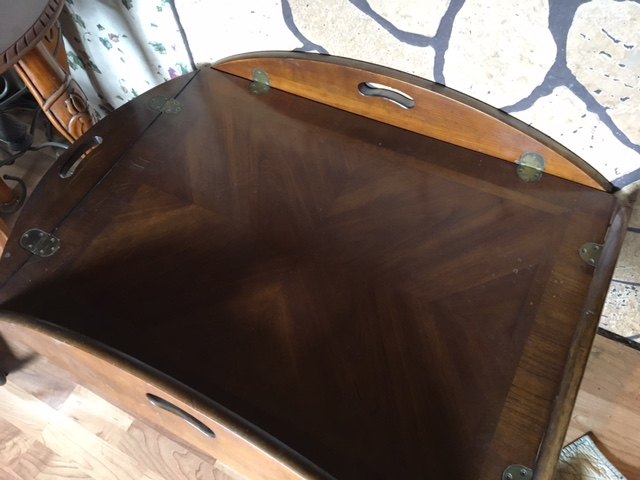 Related Discussions

Alva Godette-Laster
Answered on Aug 12, 2023
I hate to throw it away but I don't know what to do with it. Ideas welcomed. Thanks.

ToolHQ
Answered on Aug 14, 2023
I moved into our house 9 years ago and have been living with the ugly cabinets that original to our home- I know this because of the ugly factor, but also the tags in... See more Sharleen
Answered on Apr 13, 2023

Sandy
Answered on Feb 05, 2023
I have a rogue piece of glass from a rectangular patio table, 4-6 seater, complete with a center hole. I am not sure what to do with it.

Betty B
Answered on May 01, 2023
My mother passed down to me a mahogany/cherry Butler's Tray Table. It look like the one in this picture except that there is no medallion in the center, just wood. I'... See more Ljp1860365
Answered on Jun 03, 2016
Very old table, it was my Moms with many leaves to it. My daughter will take but wants to update it. C.o7305427
Answered on Jun 10, 2018
Has been outside in the sun for a long time and somewhat powdery