What can I use leftover pieces of vinyl flooring for? Answered
We just put new flooring in, and I have lots of small pieces left. They're pretty, and I hate to throw them away, so I thought some of you creative people could give me some ideas on how to upcycle them. Thanks!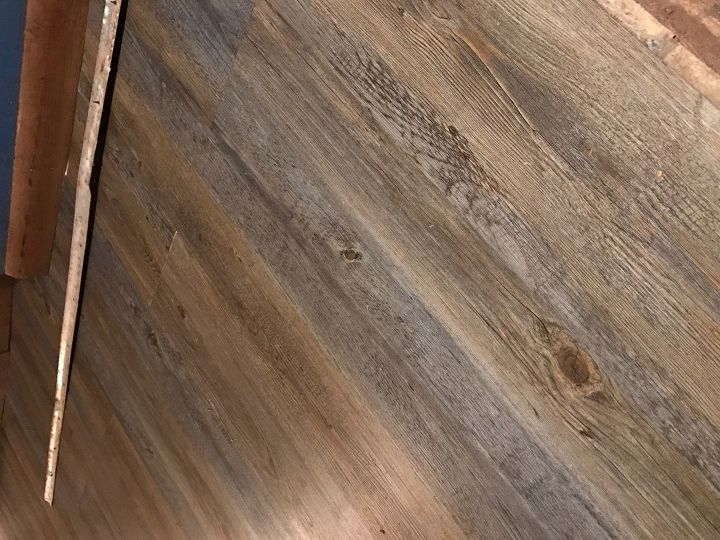 Mzliz
Answered on Sep 20, 2023
We used install TV on the wall as a business, now I have so many leftover machine screw. All sizes 1/2" - 2-1/2".

Iblobar
Answered on Jul 30, 2023
I have plenty of laminate flooring left over and would like to use some of it as floating shelves...possible? the easy way please!!! thanks! Hgb1333886
Answered on Jul 30, 2023
We just built a deck and have lots pieces leftover. Any ideas? Diane
Answered on Sep 14, 2019
We have left over flooring and I am wondering if if can be used as a backsplash of sorts. It's not the peel and stick kind, it's the snap and lock kind.

Ashley Contreras
Answered Yesterday
I have so many 6 inch wood circle cut outs leftover from making cornhole boards, just unsure what to do with them. Any ideas anyone? Cardinal
Answered on Aug 11, 2023
We had just laid new flooring throughout our house with wood-look vinyl planks, when we got flooded by Hurricane Harvey in 8/2019. We saved the planks because they we... See more

Brenda A Reese
Answered on Jul 03, 2021