What to do with the top of this piece of furniture? Answered
I am planning on using the bottom as a credenza in my dining room any suggestions what I can do with the top?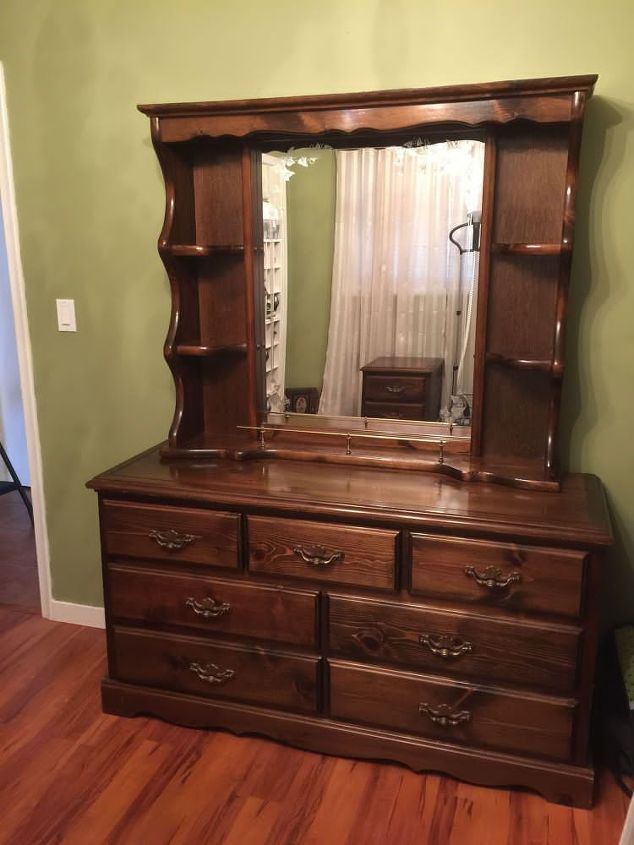 Related Discussions KerHerre
on Mar 26, 2016
I have a old roll top desk...Any ideas, what i could make from it...? Dolores DeLuise
on Jan 05, 2017
Hi All, I recently had some Billy bookcases fashioned into a kitchen cupboard, and the carpenter who put them together lightly sanded and dusted, used Zinsser oil pr... See more Lynda Lyne
on May 20, 2017
I brought a beautiful old piece of furniture for my hall its oak. When I arrive home there is a smell I can not really describe there are two drawers they are fine no... See more S Brown
on Jul 30, 2018
I purchased an older French Provincial dresser to flip as a bathroom vanity which would provide for additional storage. I sanded the dresser and drawers well, but at... See more

Jeannie Scott
on Jan 25, 2014
I was given an antique dresser and the veneer on the front is buckled and split. Can this be repaired and saved? Would make a beautiful piece of furniture to showca... See more Catherine Kolpak
on Feb 09, 2018
Paining a bedroom set and want light distressing.

Susan Mortimer
on Oct 10, 2014
I inherited this great vintage dresser and marching chest that my parents got when they were 1st married. I plan to use it- it is extremely well built. Buy. the blo... See more