What to do with these treasures?



Answered
My husband's crew did some remodremodeling on an old bank and he was gifted these old safe deposit boxes. Any cool ideas on what we can do with these?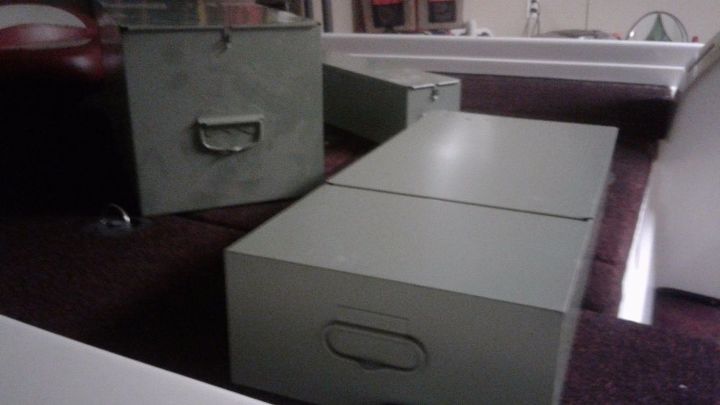 Related Discussions

Rachel
on Sep 21, 2016
I bought a house and there is a really ugly phone that is attached to the hole in the entrance way. Frank
on Feb 06, 2015
How can I upcycle empty 2.5 gallon water jugs? Jennifer Thoms
on Nov 06, 2015
I have access to quite a few old air mattresses that all leak but it seems a shame to waste the thick material. Any ideas? :) Arlene
on Feb 11, 2021
Marcella H
on Jul 13, 2013
I found a box of doilies that my great aunt crocheted probably 50 years ago. I placed some throughout my house, under plants and on tables, etc but I hate to get rid ... See more
Beth Elliott
on Aug 06, 2015
It's 4' diameter and 38" tall. It sits on my back patio and well, just sits! Any great outdoor ideas? I've seen the bookshelves, etc. looking for something different.... See more