Related Discussions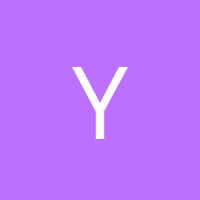 Ypa13383626
on Jul 24, 2017
Wh y are my male sago palms making pups

Brenda Dunne Hall
on May 21, 2018
Iv'e always grow a garden. This year I'm trying some herbs. At the end of season should I air dry or use dehydrator?

Frances Washington
on Apr 12, 2016
I planted my petunias about a week now, & something is eating holes in the flower. In the pot I also have a mum planted.

Kim Zeiger
on Apr 02, 2018
It has been in the same pot it was in last summer, stored away in our garage. I cut away some of the dead branches and I see some light green on the plant.

Catalina Martinez
on Sep 08, 2016
I bought this beautiful hydrangea in May. It gave me beautiful blooms, but beginning of August it just kinda "died". I know it's not dead since I tried to remove it a... See more Lisaee
on Jun 18, 2015
I have an orchid plant that has not bloomed in 3 years... it just has 2 large leaves and is now growing a 3rd.