How to deter barn swallows from nesting We've allowed 50 but no more! Answered
We have had years of a nest or two in an alcove but none last year. We now have about 50 nests going up on two sides of the house with a huge mess but now they want to build on the other two sides and I don't want them to. Help!O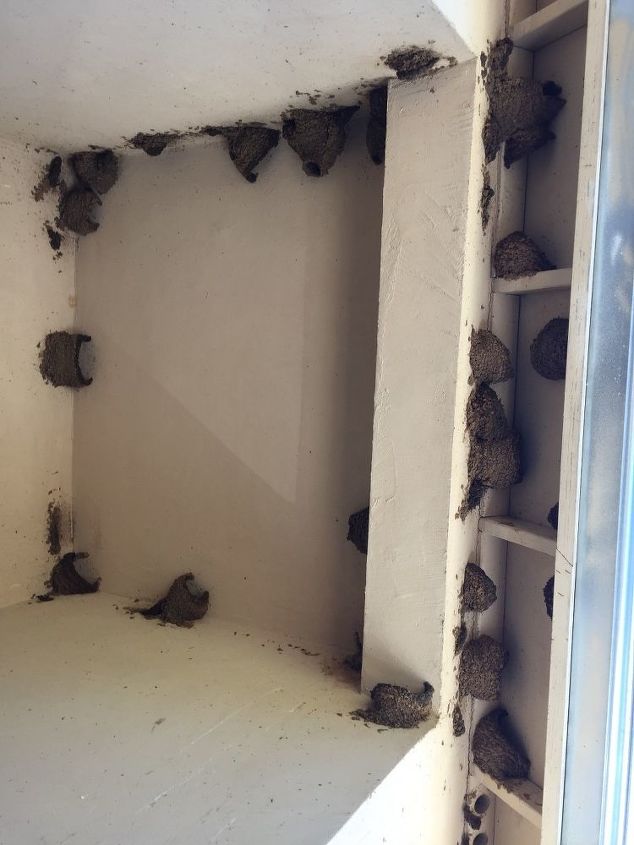 One small area of barn swallow condos at our home. They're still under construction.