How to lighten up a solid wood log home? Answered
I have a log home . It is solid wood—Everywhere, to include a dark grand rock fireplace. I thought about starting with the ceiling and painting it white I would like to take the yellowy-orangie lookout of the log walls — maybe in a richer color. I would like to lighten up the fireplace with some kind of wash. Could you give me some suggestions ?!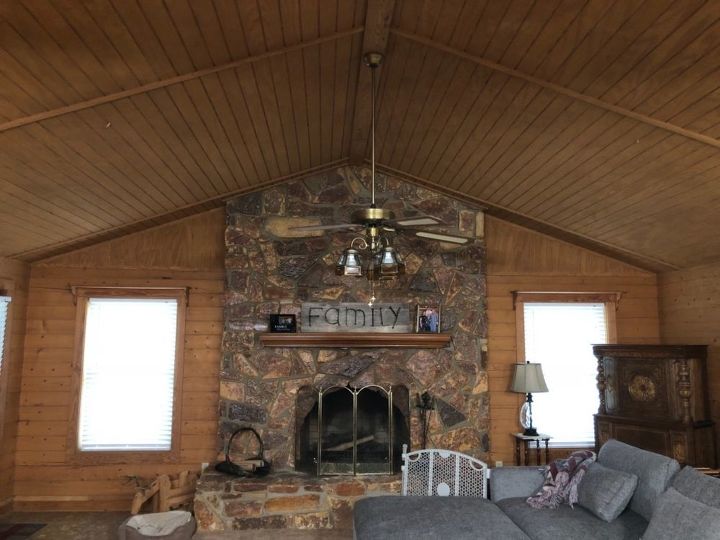 We thought about painting ceiling white and accenting the ceiling with some dark beams. And we want to somehow lighten up the fireplace maybe with a wash of some kind — but not paint. We would like to do something about the color of the logs . They are too yellowy and orangie
I would appreciate any ideas you could give me . Thxnks so much!