What kind of perennial plant -- not a shrub -- can I put here? Answered
I have two red tip shrubs that were on each side of my front stoop when I moved here over 30 yrs ago. (N. Metro Atlanta) They've never looked great but now look really bad. They don't get much sun so maybe that's why, but I've heard from many people that these plants often just don't do well. I'm thinking of cutting them both to the ground and replacing them with something that's not a shrub but would maybe be about 18 inches tall and colorful, preferably reddish or something that will be very green and pretty. Keep in mind I have many trees in my yard so this area isn't super sunny. I don't want anything that will be really full at the ground because that always makes me think snakes would find safe haven there.
I have a water line on the right side of the stoop so I don't want to do any serious digging there to dig up the shrub so that's why I'm thinking of cutting them down and just keeping them cut down. Or, is there another solution to not damaging my water line and digging them up?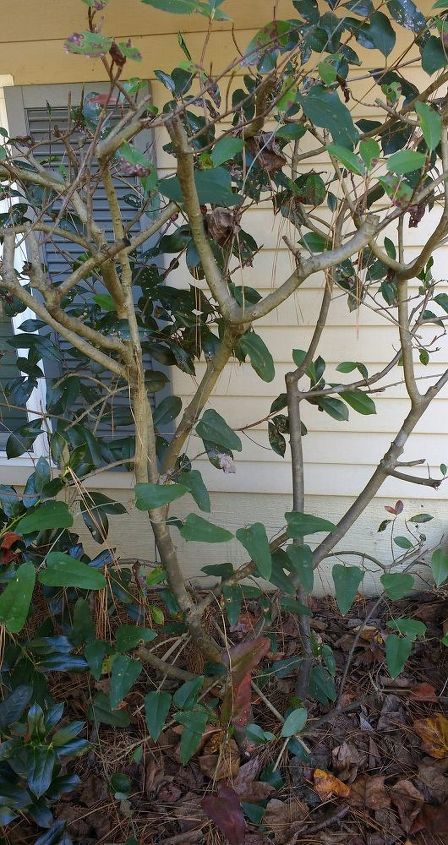 This shows the shrub at the left of the stoop and you can see the spindly appearance.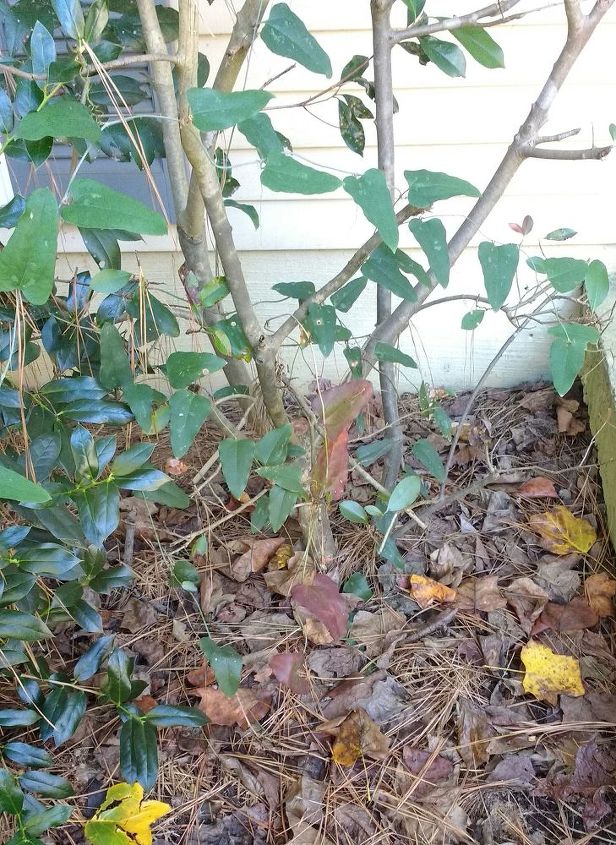 This photo is included to show the space I want to fill. The shrub would be cut down so from the dark green leaves on the left to the concrete on the right would be the space for something new. I don't want anything delicate because some community cats hang out in my yard and sometimes like to sleep next to the house behind the dark green leaves.