Asked on Jan 7, 2019
How can my friend with dogs keep her wall clean? +8
Answered
My friend owns 2 Golden Labs. The culprits are shown below. They have rubbed up against two walls in his bungalow making it unsightly to look at. The worst part is in the living room under the television insert leading to the kitchen. He says he's going to paint it, but what's the point when it will be back that way after a few dog rubs. If anyone has an idea to keep these area clean, please let me know and I'll pass it along. You have helped me with lots of ideas. This one is challenging. Thank you.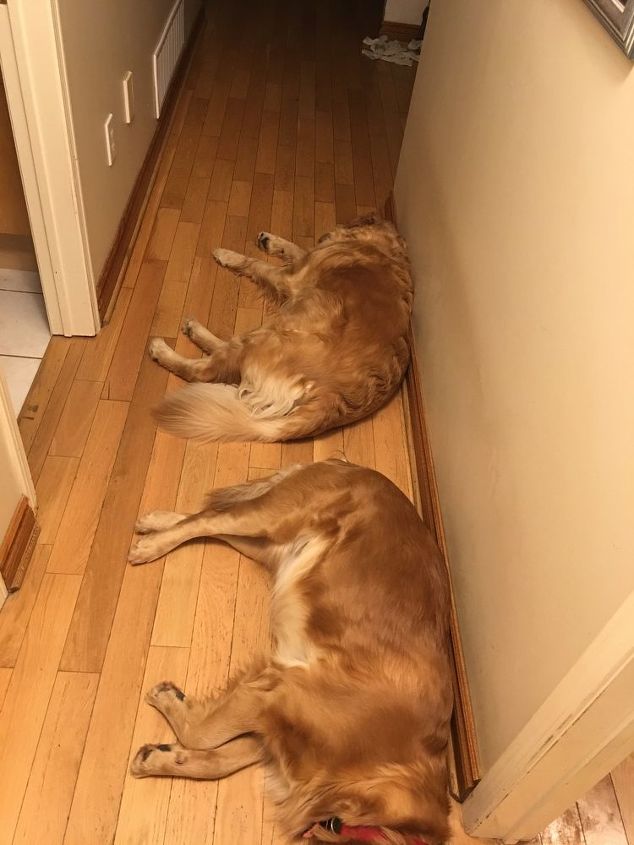 Abby and Jake have left their marks along the hallway to the bedrooms .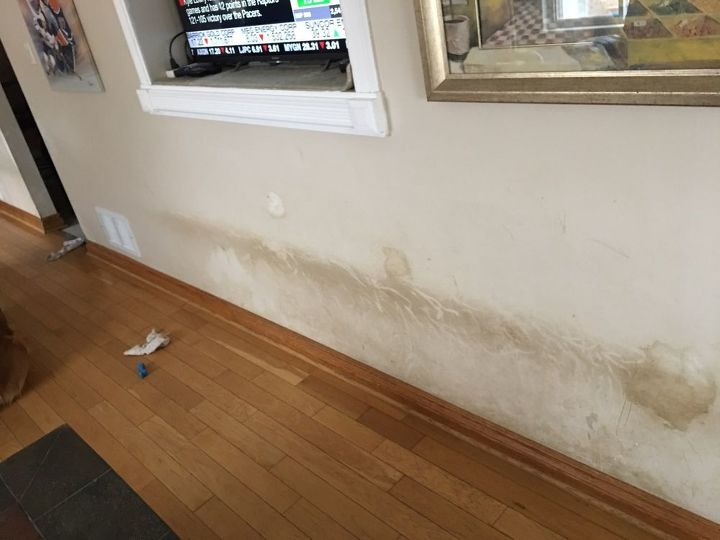 The grossest is in the living room. The doorway there is the kitchen.