How can I disguise this eyesore of an air return vent? Answered
This is an eyesore! There is a huge vent in the dining area of our apartment. I feel like it's the return air vent, so I don't think that it can be covered with something that blocks it. (Who places something like this in such a prominent, awkward spot??)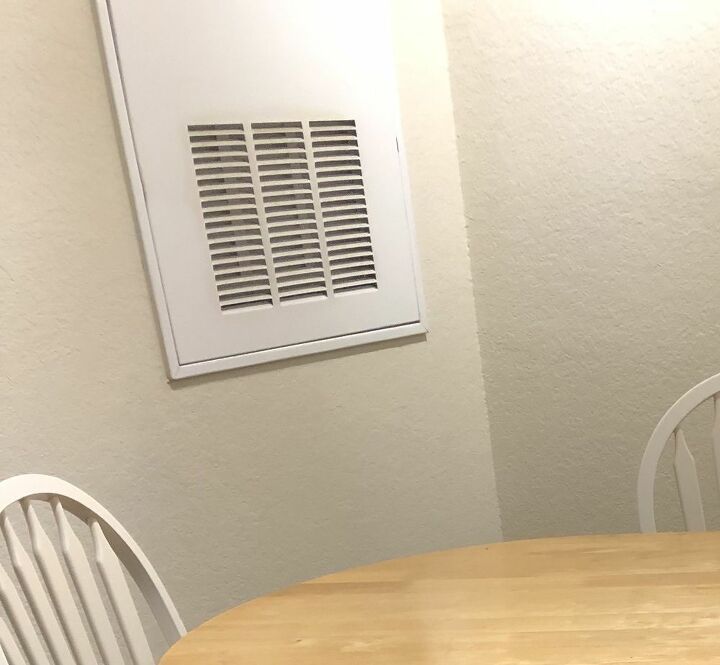 I've got to camouflage this vent!