Asked on Aug 24, 2019
How can I convert a deck and pergola to a 4-season sun room? +2
Answered
I wish to enjoy the deck and continue growing my plants outside , I am looking for an economical way to enclose the deck pergola .1) I can't figure out how and the correct way to cover as the pergola is approximately 3 feet away from house and slider 2)what would the proper materials to use be as I hope to enjoy all year any advice , suggestions , ideas would be very appreciated as fall is in the air here in Connecticut and I am 🤔 I have PTSD from being at the Las Vegas Massacre and am home unless I am going to the Dr or therapy and I can't bear to part with the planting ,sunshine, and calm area I have enjoyed all summer.Thank You Very Much For Your Help 🤦‍♀️🌴😁😇🙏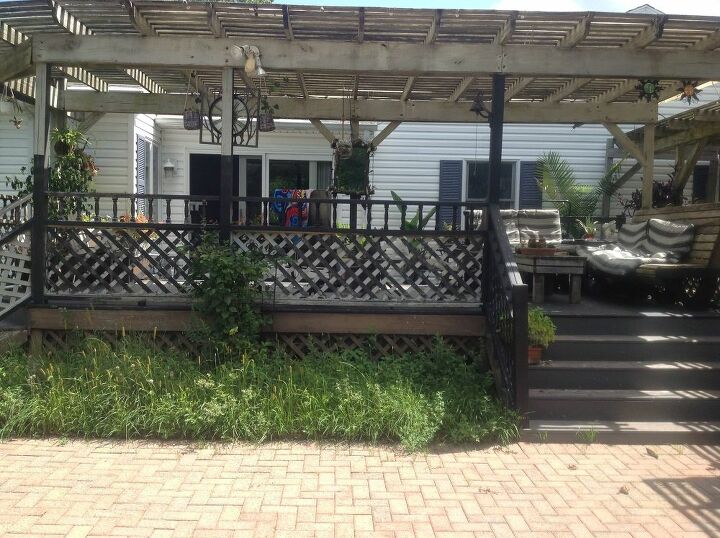 Front view of deck / pergola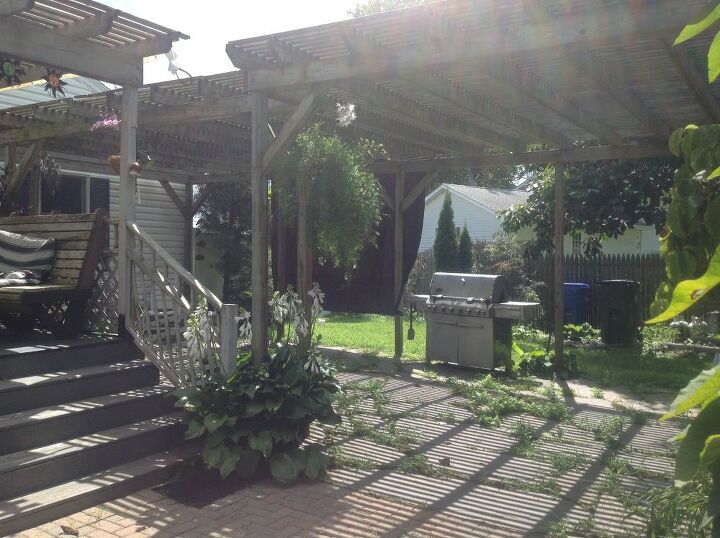 Another pergola to the side of deck , of course if I could I would enclose that too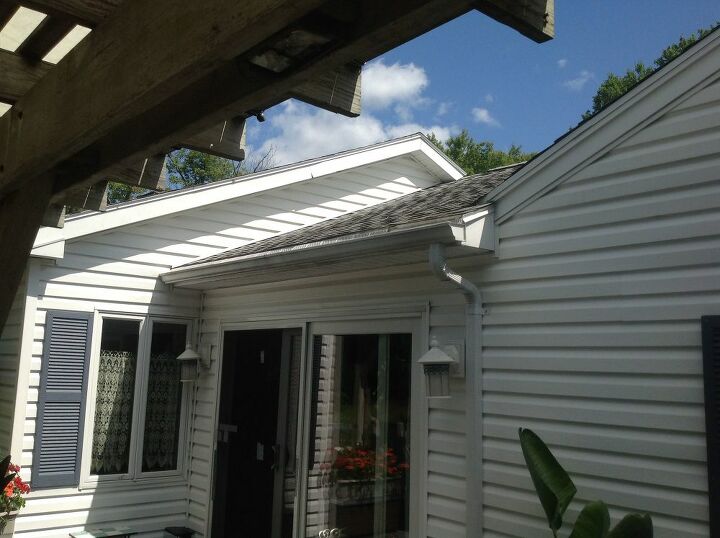 Space between deck / pergola that I can't wrap my mind around ???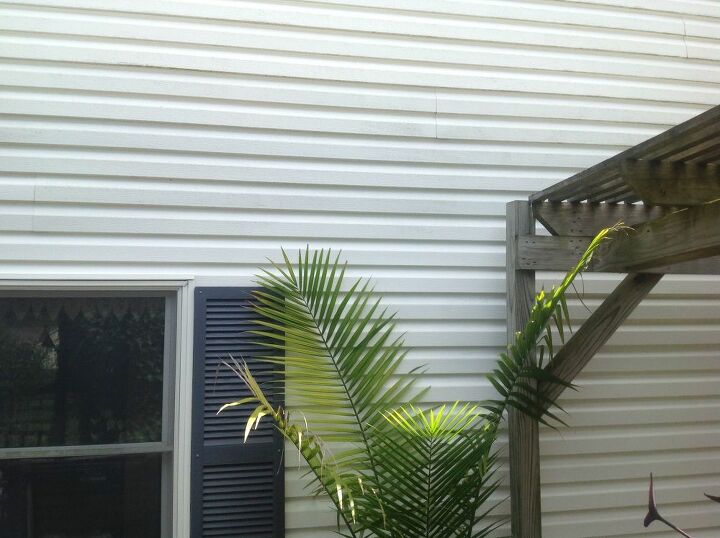 The other side of same ares with different angle to house long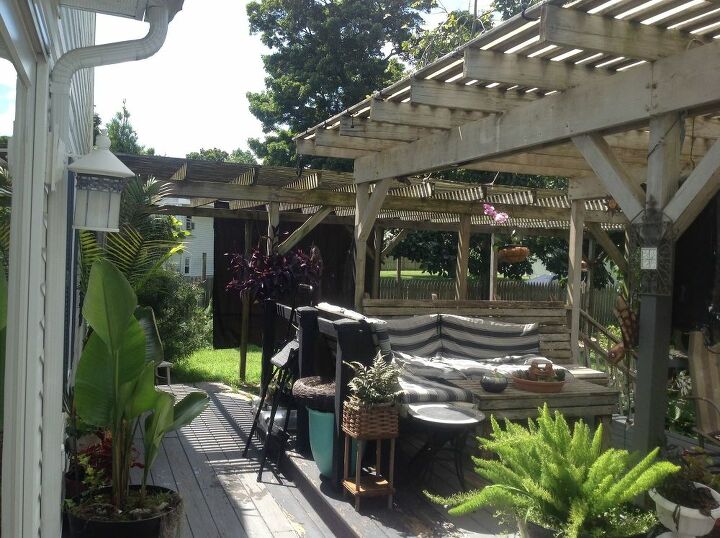 Longer view of area from the house slider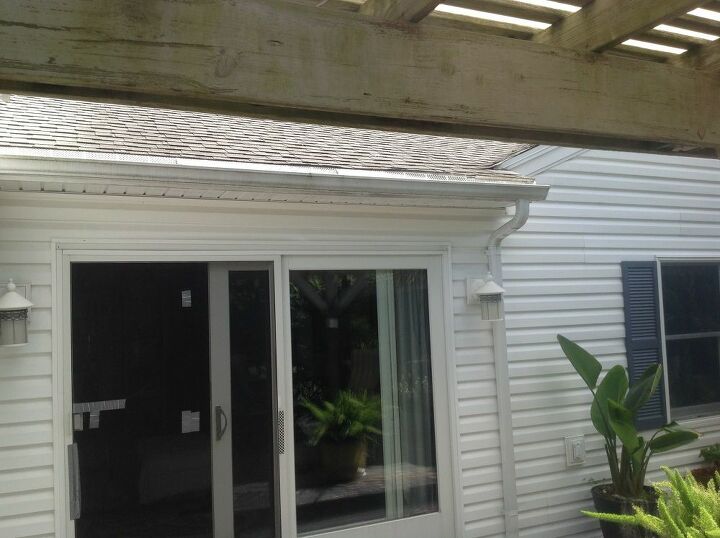 Different angle to house slider, I would like enclosed for ease of use , and possibly added warmth into house on sunny days