I need help on how to store towels and washcloths



Answered
my bathroom is small. just vanity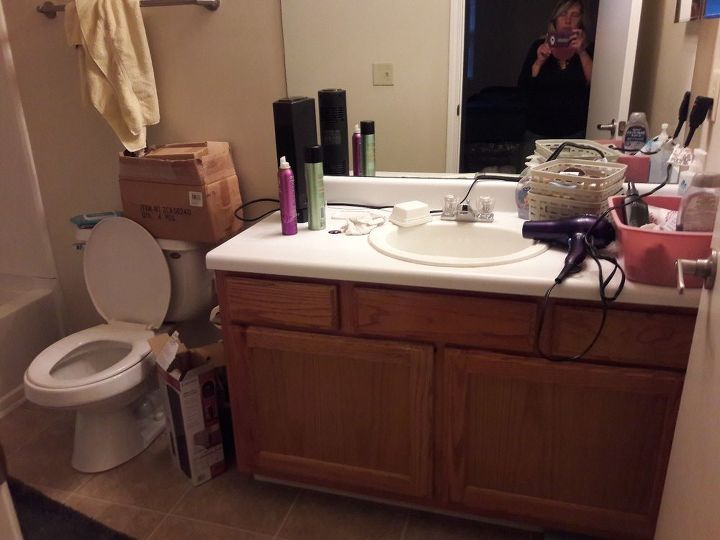 Related Discussions

Judy Kelley
on Oct 09, 2015
I need a decorative idea to keep these meds in for the counter. Tmo199680
on Jul 15, 2013
I'm looking for creative ways to hang our bathroom scale on the wall of our tiny bathroom, for out of the way storage, but easy access. Mel
on Mar 14, 2020
My newly renovated bathroom has a large walk in shower with a frameless shower door. What are some options for bath mat storage?

Andria
on Sep 04, 2013
We are a family of 4 with two teenage girls. There seems to be quite a lot of wet towels and washcloths. I hate when wet textiles are added to the dirty clothes hampe... See more Har3633799
on Mar 04, 2018
my bathroom is small. just vanity
Sandy fornear
on Jun 10, 2016
The space on either side of our toilet is too tight to hang a t.p. holder, and the wall across from the toilet is a bit too far away. Any ideas on where to put the t... See more Marilyn
on Jul 15, 2017
What is the best way to have fingertip towels available for guests in a powder room--3-4 hooks, stack on the toilet tank, towel bar?