What can I do under the counter? To cover up my bathroom supplies?



Answered
Is there something else I can do? For under the counter there's a heat vent in the middle, so I can't enclose it off completely. Does anyone have any suggestions on what else I could possibly do?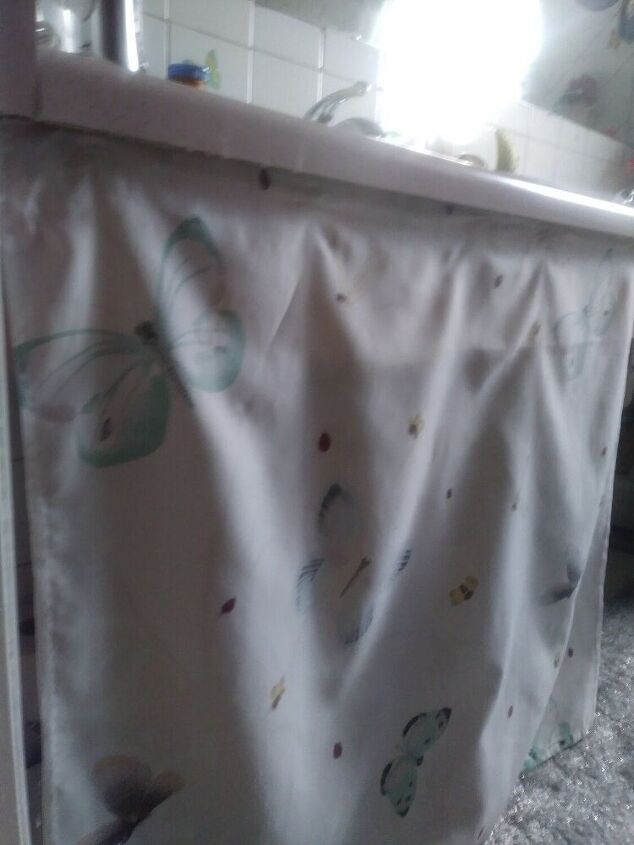 This is a shower curtain material that I hot glued underneath counter.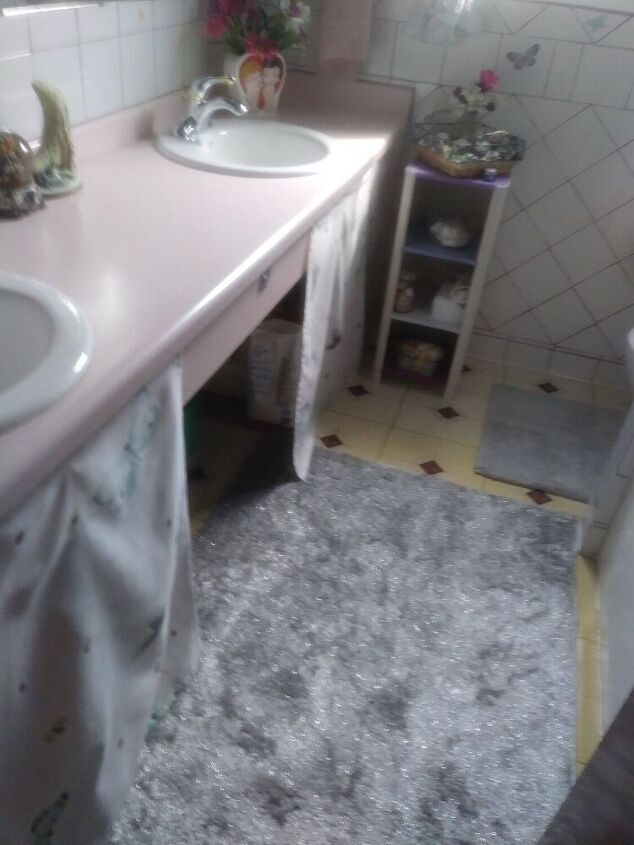 This is what the curtain looks like now.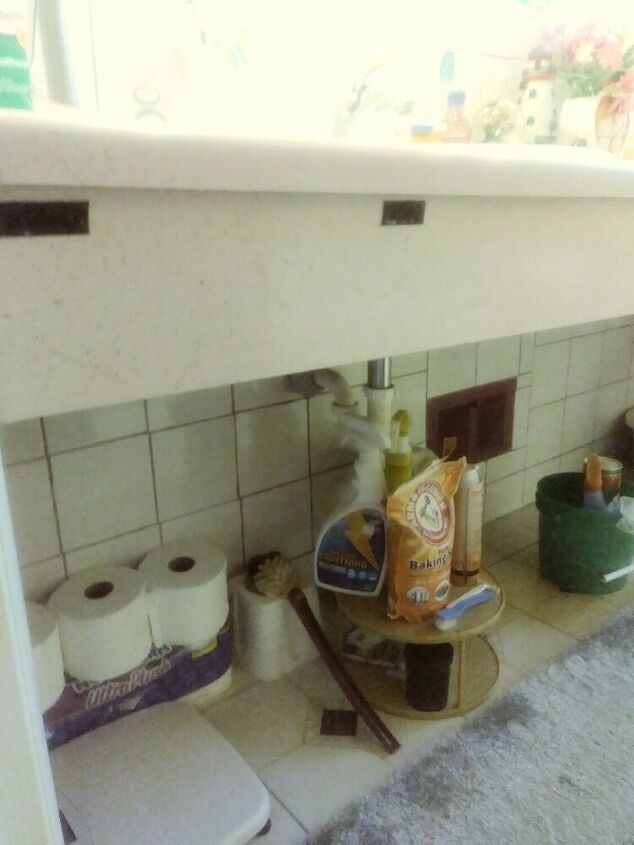 This is what it looks like without the curtain.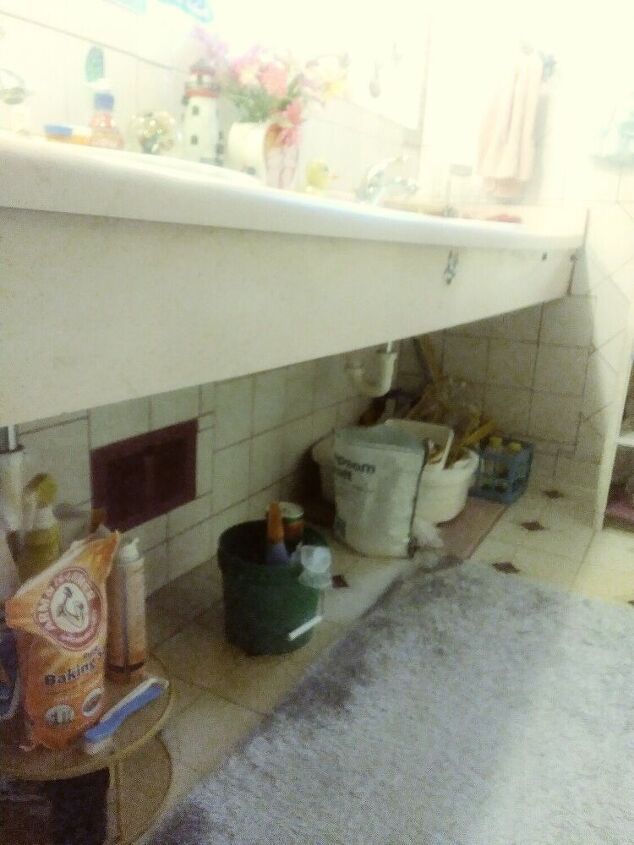 There's the heat vent that's in the middle of the wall underneath the counter.