How do I frame out a deep window?



Answered
I need to frame out the inside of my cottage windows. The window is 91/4 inch deep because the building was built out of ICF m. Do I double up on the wood around the frame or use a thick shimmy behind the frame and use spray foam insulation behind. I'm really not sure what to do and would love advice on how to trim out a window.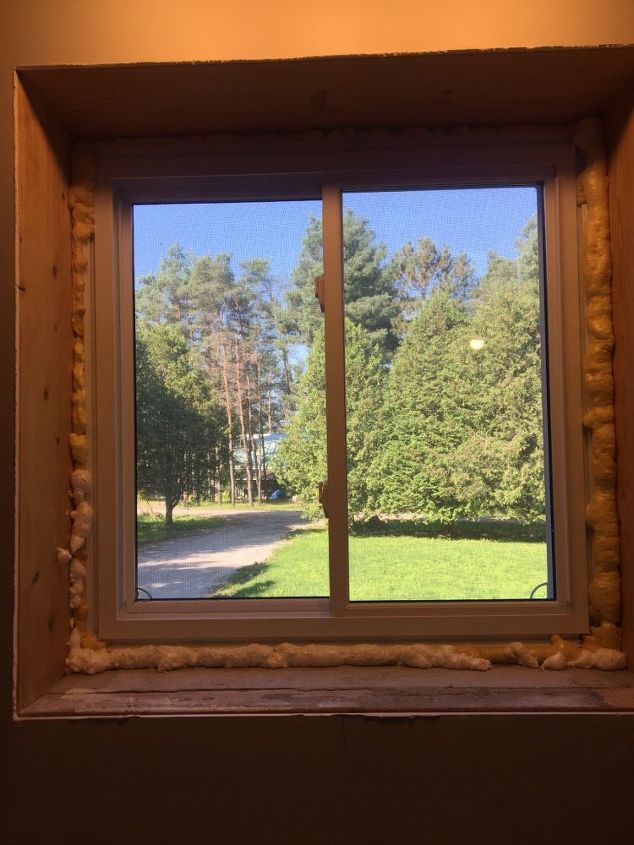 Related Discussions

Isabelle Michel
on Feb 05, 2019
My window sits in my outside wall of my bath/shower. Humidity seeps into the corners despite caulking and new (bathroom) paint. Is there a product I can use to water ... See more

Prichinna
on Aug 13, 2014
I have these wonderful old doors, they are the right width, too short. How do I make them work?

Andrew
on Oct 01, 2015
Hello everyone, I'm looking to update my closet doors to be bifold wooden doors, but strangely the opening of my closet measures to be 95" tall, and the current door... See more Melanie
on Jun 25, 2016
I got a very old screen door. It is made of 2x4's and put together with tongue and groove. How can I get it apart w/o tearing it up! Cay
on Aug 09, 2021
I am looking to block the top of a staircase with a temporary door to keep cats out of the first floor. the problem I am having is that the ceiling is very high, 90"... See more Sheila
on Dec 06, 2019
This question has bothered me for a while. When we moved into our house the closets in the small upstairs bedrooms had cheap bypass doors on them. Needless to say, th... See more