Related Discussions
Cuky Cruz
on Feb 25, 2020
I remember some one writing about it, but can't remember, need some one to tell me about how to clean my bathroom tiles. Grace
on Apr 19, 2020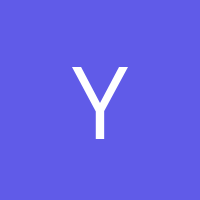 Y
on Dec 30, 2018
Any idea to upgrade this old cream color bathtub wall without replacing entire wall? I am thinking to paint ....
Diane Altizer
on Apr 03, 2020
I've tried rust out , lime away and just about everything else. Any ideas out there?
Elaine Jaksetic
on Mar 04, 2019
sink seems dull and a little dirty looking.
Barbara Markow
on Mar 03, 2019
I have a huge shower in our current home and it is done in faux marble. I want to change it up and was wondering if it could be tiled over? Jean
on Sep 14, 2018
How do i remove hard lime deposits around the handles of my bathroom sink?