667 Views
3 Bewitching Hocus Pocus Crafts to Bring the Sanderson Sisters to Life
August 27th, 2023 10:01 AM
Step into the world of the Sanderson Sisters with these bewitching DIY Hocus Pocus crafts for your Halloween festivities! In this roundup, we're bringing you a trio of enchanting crafts inspired by Winifred, Sarah, and Mary, and their whimsical world.
From vintage-inspired portraits to a spellbinding spell book and cute broomstick goody bags, these projects are sure to cast a spell on your Halloween decor. Let's dive in and create some eerie and delightful creations to bring the spirit of Hocus Pocus to life!
Hocus Pocus crafts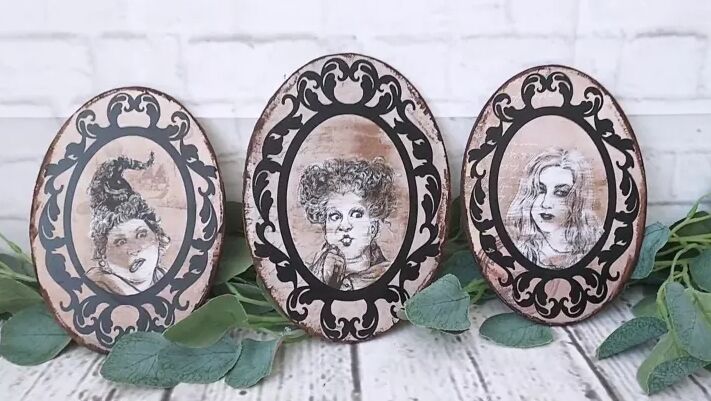 1. Hocus Pocus portraits
Kiki DiY's shows us how to create fun Hocus Pocus portraits for your Halloween decor! These charming additions offer a vintage touch perfect for any Sanderson Sisters fan. Using scrapbook paper, Mod Podge, and black and white images, follow these easy steps to craft your own unique pieces.
Frame the images, distress them with antique wax, and achieve a high-end, vintage appearance. These portraits bring a touch of magic to your Halloween display, ensuring you enjoy the festivities for longer. Check out the step-by-step guide to make your own beautiful Sanderson Sisters-inspired decor.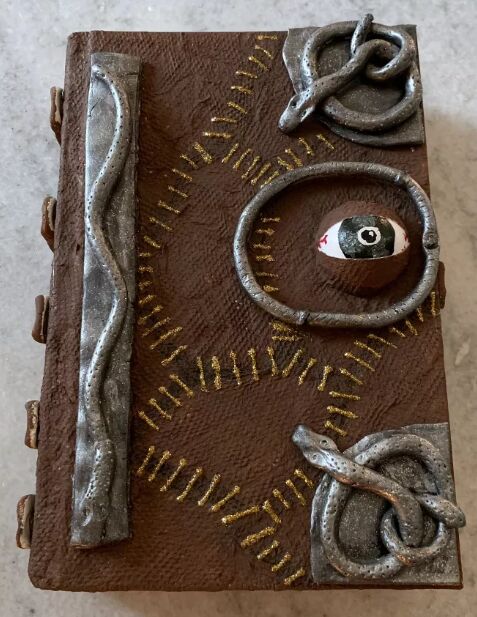 2. DIY Hocus Pocus spell book
Get into the Halloween spirit with a DIY Hocus Pocus spell book inspired by the iconic movie! This fun project is perfect for fans of the film and can even be done with kids. Gather a thick book, Mod Podge, paper towel, Styrofoam ball, acrylic paint, molding clay, hot glue, and gold puffy paint.
Follow these steps: Mod Podge paper towel onto the book for texture, attach a Styrofoam eye with veins, create eyelids, paint the book brown and add black accents, shape molding clay for details like fingers and snakes, paint and assemble clay pieces, then use gold puffy paint to add stitches.
The result is a creepy and enchanting Hocus Pocus spell book that's perfect for Halloween decor or a costume accessory. Just be sure to handle it with care due to its delicate nature and temperamental nature!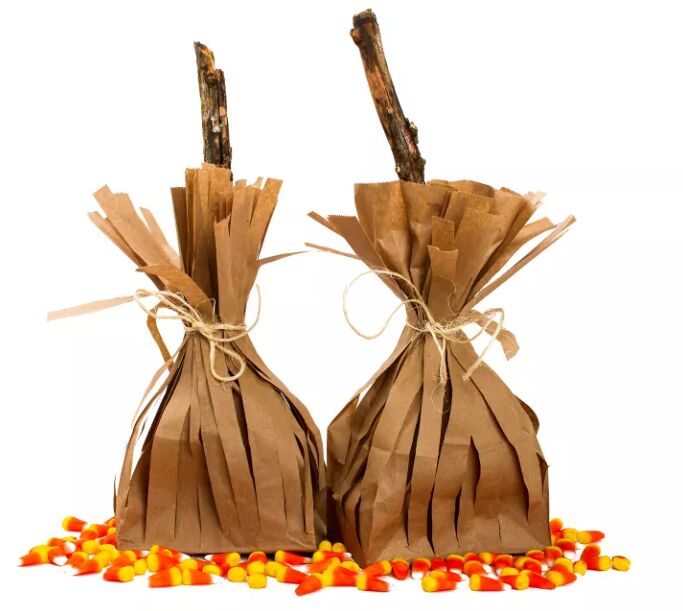 3. Broomstick goody bags
Hosting a Hocus Pocus viewing party? Alicia shares how to create enchanting Hocus Pocus-inspired witch broomstick goody bags for Halloween parties or trick-or-treaters.
Cut half-inch strips into a paper bag, leaving the base intact. Insert another bag inside the shredded one. Fill the bag with candies and a stick, then wrap it with twine. These creative goody bags add a magical touch to your Halloween celebrations and are a unique way to share treats with ghosts, goblins, and witches.
More Haunting Halloween Decorating Ideas!
Ready to turn your house into a spine-chilling sanctuary? From sinister mirrors to spellbinding chandeliers, our
How to Turn Your Home Into a Haunted House
guide will help you transform your space into a gothic haven.
Hocus Pocus crafts
Whether you're a devoted fan of the Sanderson Sisters or simply looking to add a touch of magic to your celebrations, these crafts offer the perfect mix of spookiness and creativity. So go ahead, let the magic flow through your fingertips, and transform your home into a spellbinding haven of Hocus Pocus wonders.
Happy crafting and may your Halloween be truly bewitching!
Enjoyed the project?
Published August 25th, 2023 7:31 AM