650 Views
3 Cute DIY Christmas Pillows to Make for the Holidays
October 18th, 2023 9:31 AM
Get ready to add a homemade touch to your holiday decorations! This roundup brings you three DIY Christmas pillows that will bring festive coziness to your home.
From crafting a yarn Christmas tree cushion cover to repurposing an old sweater into a versatile pillow cover, these projects offer a creative and budget-friendly way to decorate for the holidays.
For even more ideas, see Hometalk's ultimate guide to DIY Christmas decor here.
DIY Christmas pillows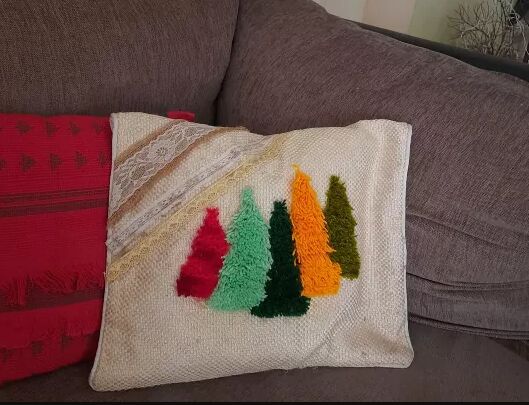 1. Yarn Christmas tree cushion cover
This year, All things beautiful-Savithri decided to craft a Christmas tree cushion cover using colored yarn. She outlined and wound the yarn around popsicle sticks to create whimsical trees, securing them to the covers with glue. The result is a collection of fluffy, handmade yarn Christmas trees.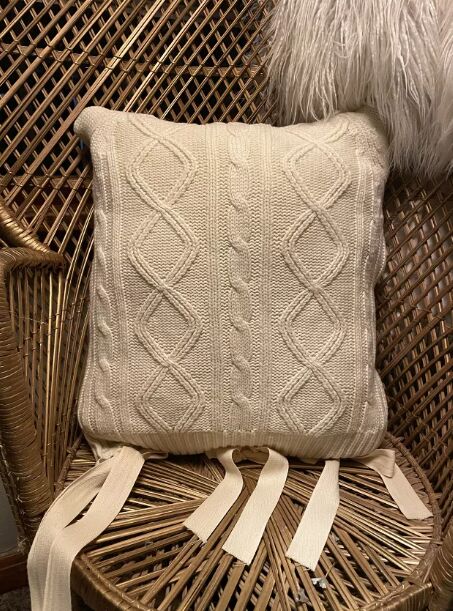 2. Sweater pillow cover
This DIY sweater pillow cover by Determined_diy is a fantastic way to add a festive touch to your decor. It's simple to make, requiring only basic sewing skills. The process involves repurposing an old sweater, and it's versatile enough to be used year-round.
If you choose to make a pillow insert, clear instructions are provided. The steps for the pillow cover involve cutting and sewing the sweater, as well as creating a removable cover with cute ribbon closures.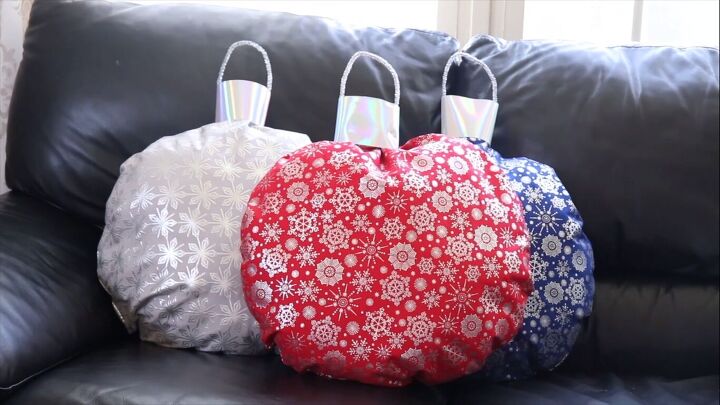 3. Ornament pillows
This project by Sarah Vanderkooy shows how to make DIY ornament pillows for Christmas. It's easy and doesn't require any sewing.
They're made from cotton fabric, and the steps involve tracing, cutting, gluing, stuffing, and adding decorative elements like ribbon and a hook. The finished pillows are comfy, durable, and perfect for holiday decor on your couch.
---
DIY Christmas pillows
There you have it, three creative DIY projects to brighten up your home for the holidays. What do you think of these DIY Christmas pillows? Let us know in the comments below.
Enjoyed the project?
Published October 17th, 2023 7:40 AM