1.3K Views
3 DIY Ribbon Christmas Trees You Can Craft For the Holidays
September 23rd, 2023 6:13 AM
Let's make some special DIY ribbon Christmas trees! These trees made from colorful ribbons will look amazing in your home during the holidays. You only need paper, glue, and your favorite ribbon.
Try different sizes and shapes. Don't forget to put a pretty bow on top! Let's get started.
For even more ideas, see Hometalk's ultimate guide to DIY Christmas decor here.
DIY ribbon Christmas trees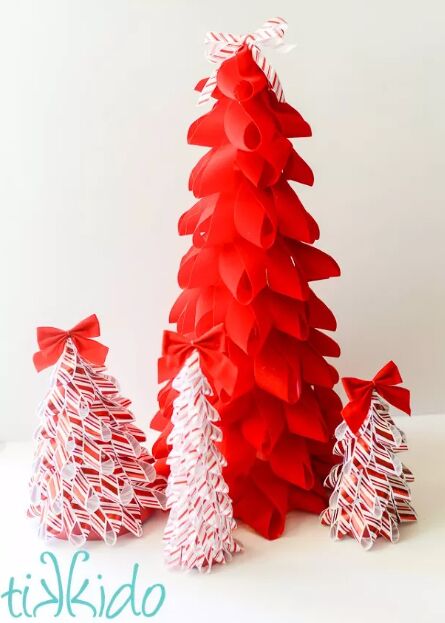 1. Ribbon loop Christmas trees
Create charming 3D ribbon trees to spruce up your holiday decor with this project by Nikki Wills. With just paper, a low-temperature hot glue gun, and your favorite ribbon, you're all set.
Cut the ribbon into short lengths, varying based on the tree's size. Craft loops with the ribbon and attach them to paper cones. Experiment with different shapes and sizes for a dynamic display. Top them off with store-bought or homemade bows for a festive finish.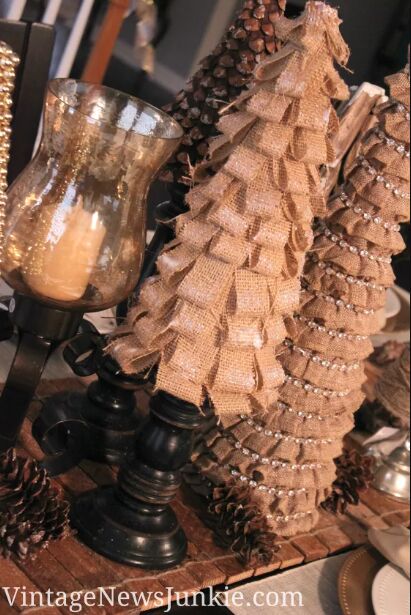 2. Burlap ribbon Christmas tree
Candace @ Vintage News Junkie has a fondness for burlap, and took on a DIY Christmas tree project, affectionately named "loopy." This tree, made with burlap, is fairly simple to craft; simply loop the ribbon to make the Christmas tree shape. To add a touch of sparkle, top with glitter Mod Podge.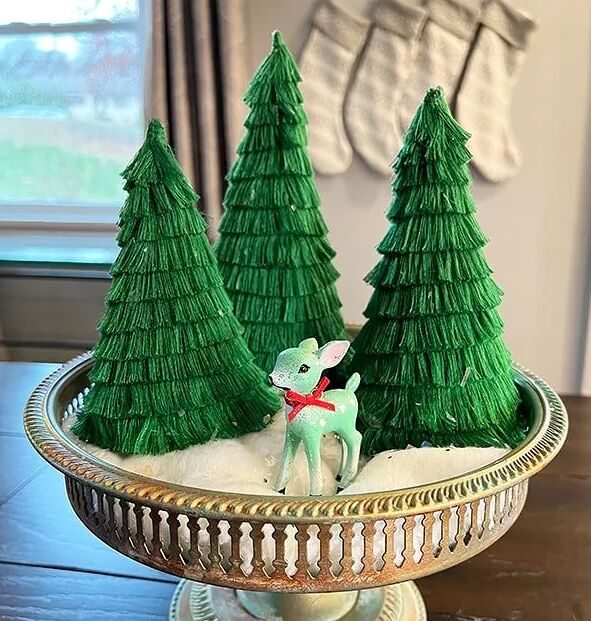 3. Fringe ribbon Christmas trees
This DIY project by Craftidly | Dawn Stewart guides you through creating festive fringe ribbon Christmas trees, perfect for holiday-tiered trays or centerpieces.
The base is made from posterboard, offering an easy and budget-friendly alternative. Adding fringe ribbon in layers with hot glue creates charming trees. Remove any excess string for a polished finish.
DIY ribbon Christmas trees
Now you've got a wonderful collection of unique Christmas trees! They'll make your holiday decorations extra special. Whether it's the charming ribbon loops, the rustic burlap, or the festive fringe, each tree has its own special touch.
Would you try out making these ribbon Christmas trees? Let us know how you get on in the comments. Enjoy crafting and happy holidays!
Enjoyed the project?
Published September 22nd, 2023 7:03 AM