What can I do with this alcove?



Answered
Low awkwardly placed alcoves for TVs/media devices were popular for new construction homes in the early 2000s. I desperately want to update it. Since of course our tv is mounted. Pic below is how the alcove looks currently. All ideas appreciated.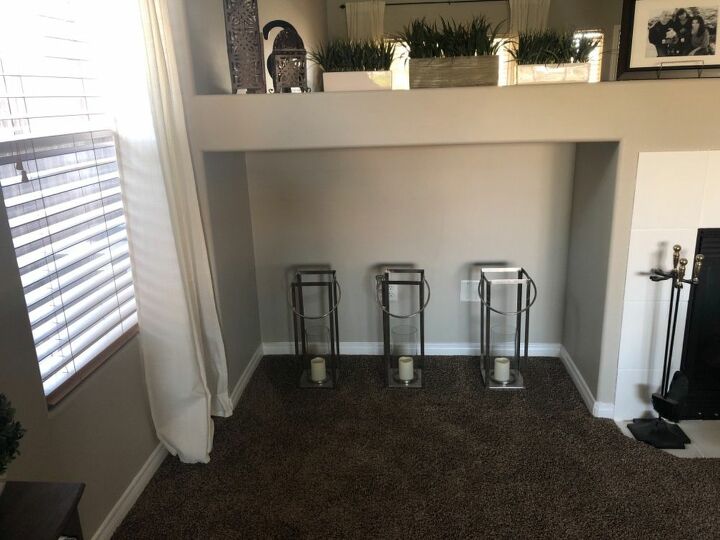 Related Discussions Jennifer
on Jan 01, 2017
The track light cans, or heads, in our "temporary" housing are very dated and ugly. Right now they are white, the same color as the ceilings and tracks. Any suggesti... See more Ruby swords
on May 01, 2017 54m8927216
on Jan 24, 2017
Picked up a lot of shells at the beach and need craft/decorating ideas. Besides throwing them in a bowl or base of a lamp. Done that.

B.J. B
on Aug 01, 2013
I found a bin of these doll heads in a dime store. They were all 25 cents a piece and I really liked the delicate faces. Each package has arms included. I wanted to p... See more Man29648415
on Oct 16, 2017

Ma Galbo
on Apr 25, 2018
It stands 8" tall and 6" in diameter and is dark burgundy in color. Help please.