Related Discussions

Sandi DiScenza
on Aug 17, 2021
Similar to an IVY LEAF morning glory and to a sweet potato vine. It is growing EVERYWHERE! No signs of flowers to help identify Gail
on Oct 25, 2018
This nut has a sort of fruity smell & looks a little like cutting thru a walnut but is not a walnut. Owner is a friend & says it is not a walnut. Leaves on tree are... See more

Birdz of a Feather
on May 28, 2017
Can anyone identify what this plant is? A few people has asked me and I've long forgotten. Lin27671886
on Mar 18, 2018
Wondering if this is a lemon tree. Granddaughter planted 2 years ago & it's growing. Looked like pics I saw online but now not sure. Help would be appreciated. Taken ... See more
Amy Q
on Aug 12, 2012
This red flower caught my eyes, but I can't figure out the name. Help!!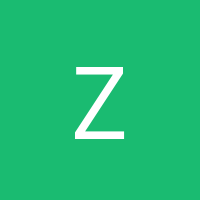 Zeudi
on May 13, 2017

Pamela F
on May 20, 2012
This has small tear drop type leaves and grows pretty pink flowers that turns brown and fall off. A few years ago, I began a garden partly due to boredom and the ot... See more