What is wrong with my Wisteria? Answered
My dad gave me this Bonsai wisteria about a month ago, it just had it´s annual pruning and came with a tiny white fly infestation. I Raid the white fly and fertilised with triple 17. it was doing great, blooming and thriving as you can see in photo 1. Then we had a heat wave and some of the leaves died from it so i moved it to a place in my patio where it has more shade. Now the leaves are dying from top to bottom, and i can´t see any new leave blooms, can you guys help me with some tips? Thank you in advance :)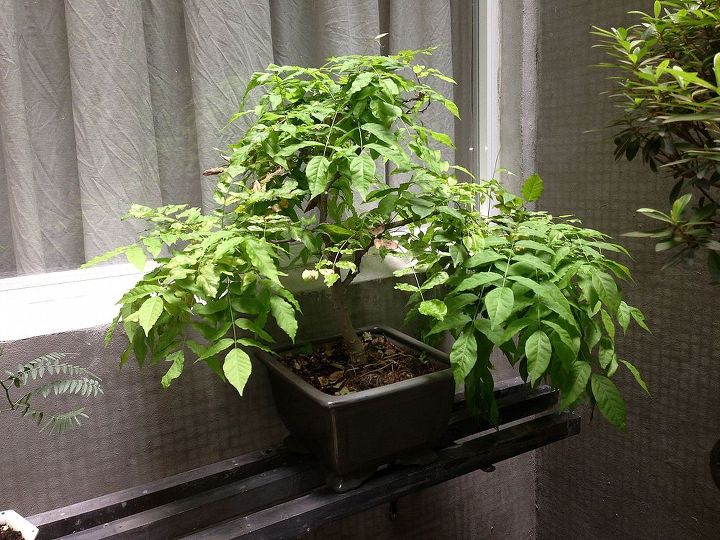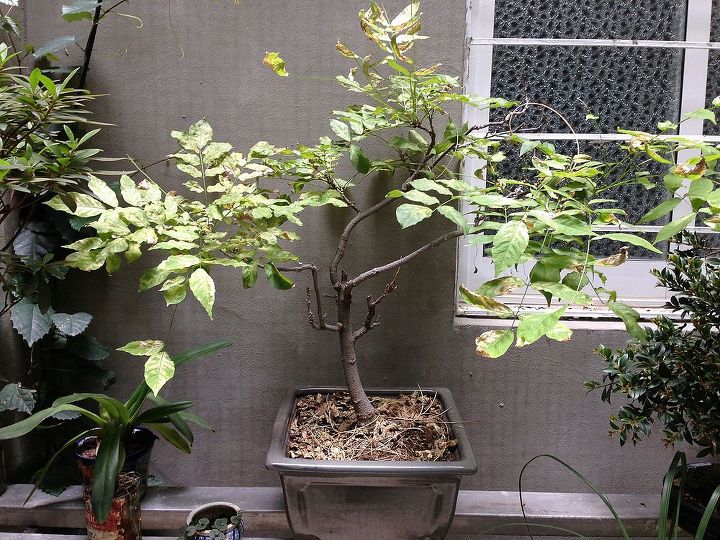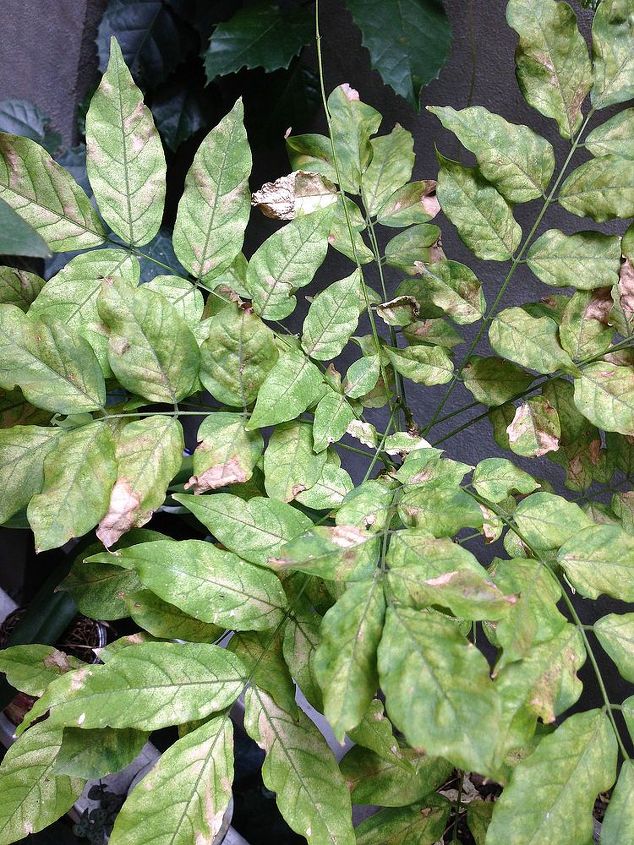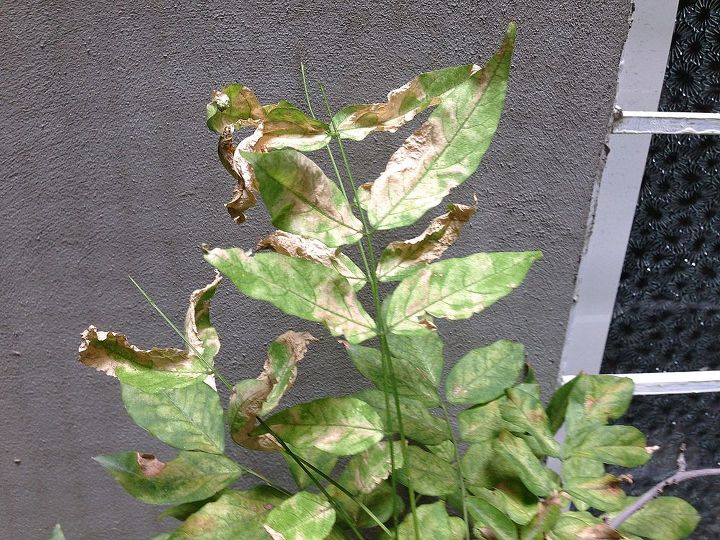 Related Discussions

Abby
on Nov 29, 2021
How to grow ginger in water?

Louise
on Jun 26, 2016
Yesterday I saw this white fuzzy stuff on it and another one. Jennifer
on May 17, 2015
My succulent plant was growing very nicely until recently. It doesn't look too good, the new growth is extremely droopy and fragile. What is wrong with my plant?!?

Brianna Ring
on Jun 01, 2018
My thyme started getting these brown/Black dots all over all the leaves. The whole plant is affected. Can it be saved? Is it safe to eat?

Shevy.gale
on Jul 20, 2017
I got this ficus around half a year ago, it was FULL of green leaves.slowly it started loosing it's leaves, I figured I had to re pot it, and I did, but it didn't get... See more

Alice G
on Sep 14, 2014
Can anyone tell me whats wrong with my Jacaranda tree? I bought it small about 2 years ago and its mostly all trunk with just the leaves you see.It has grown to about... See more