How to fix these doors



Answered
How or what suggestions do you have for me with the doors of this cabinet? The two outside doors have storage for CD's which is only to the front half of the cabinet and the other half is wasted space. And somehow I feel the doors need a little "something". In fact I was thinking of cutting out the center pieces of the doors but have no idea where to start? I was thinking of either a rustic looking painted top with dry brush technique for the body or a wooden top with antiquing for the body.
The idea is not to spend too much money on it, but I was just thinking of perhaps adding barn doors, depending on the cost of course.
Your suggestions would mean a lot to me as I like what I have seen from you so far.
Appreciate you having a look at his for me. I am totally new to this.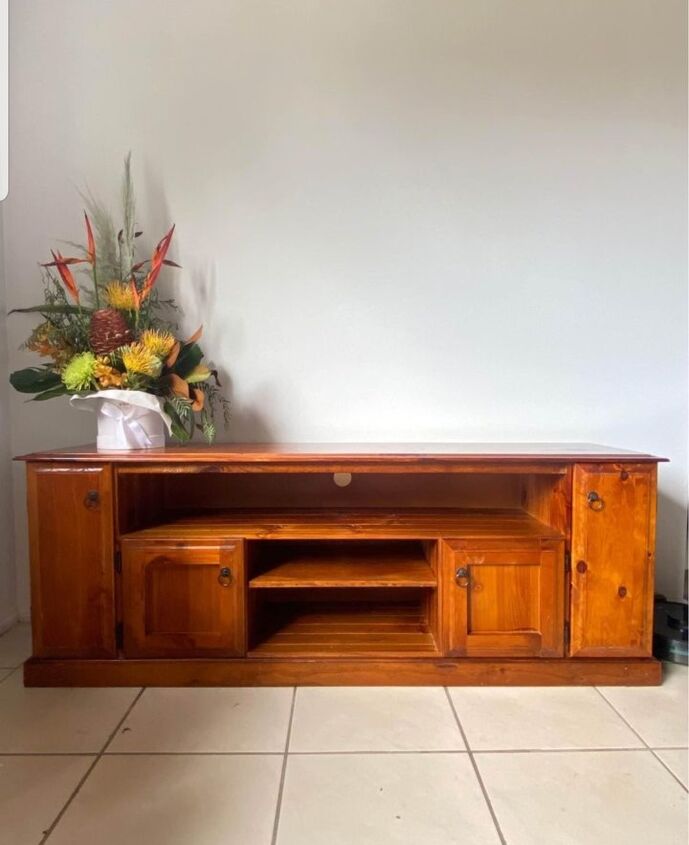 Overall image of the cabinet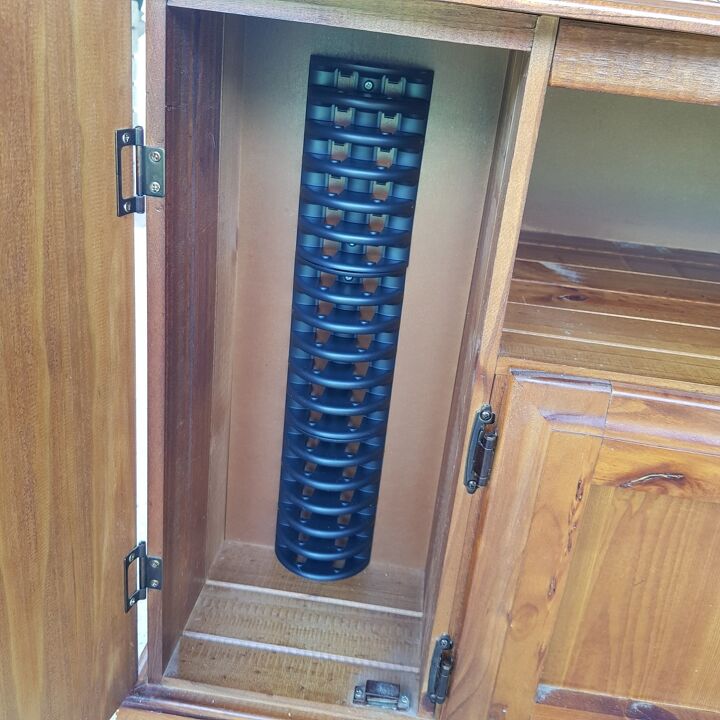 The CD storage I mentioned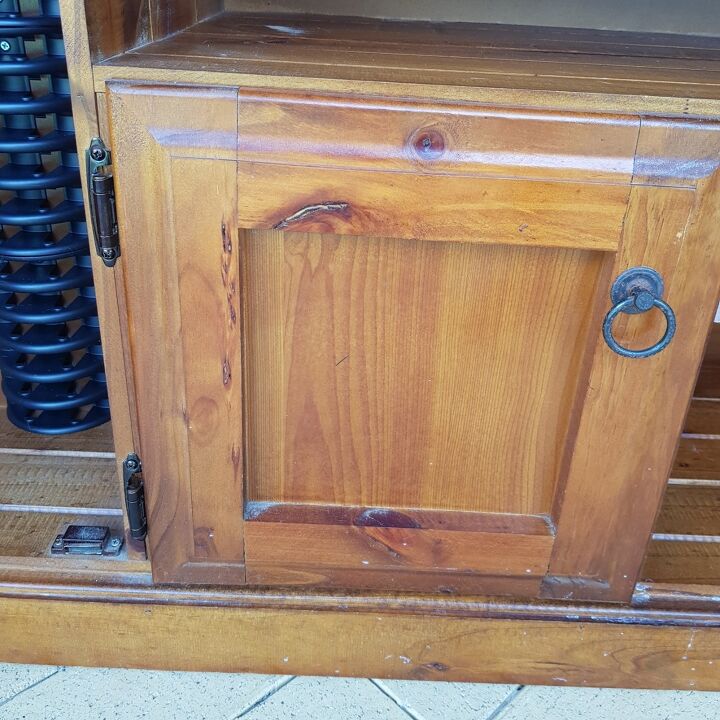 All the doors have this inset, which I am not sure I like too much