How do I update my regal oak kitchen? Answered
The choice seems to be between restrain or paint the oak cabinets. It needs to fit in with the rest of the house which has oak trim everywhere. I want it to look updated for possible resale but yet be something I like which is wood. I'm not a fan of dark colours. It is open into the family room which also has lots of oak. I'm not replacing the cabinets but I need to replace flooring, tiles, countertop and paint. Thank you for ideas and help.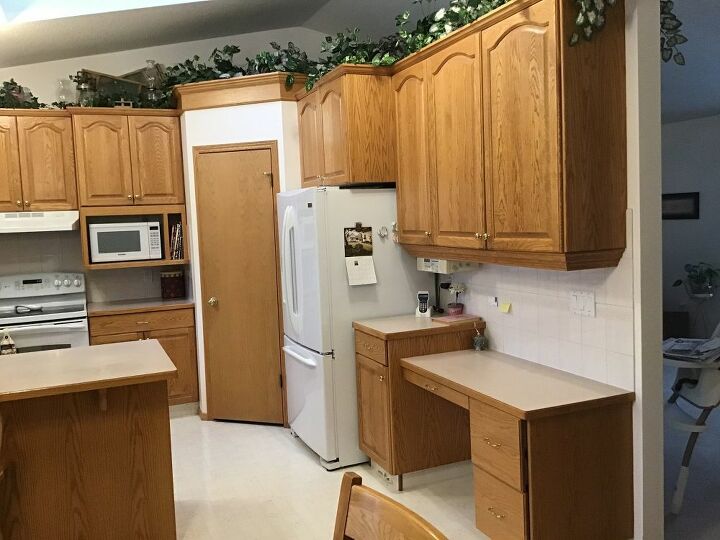 Coming from living room into kitchen and eating area.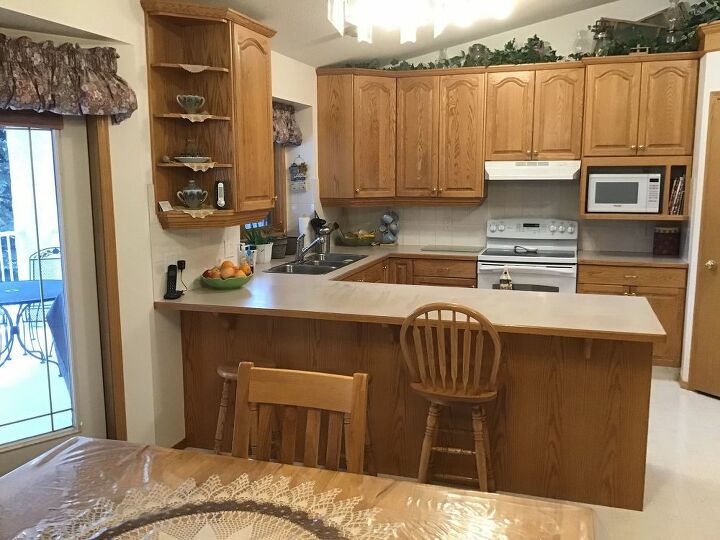 Looking towards the kitchen which had a side door out to the deck and a big sit-up counter.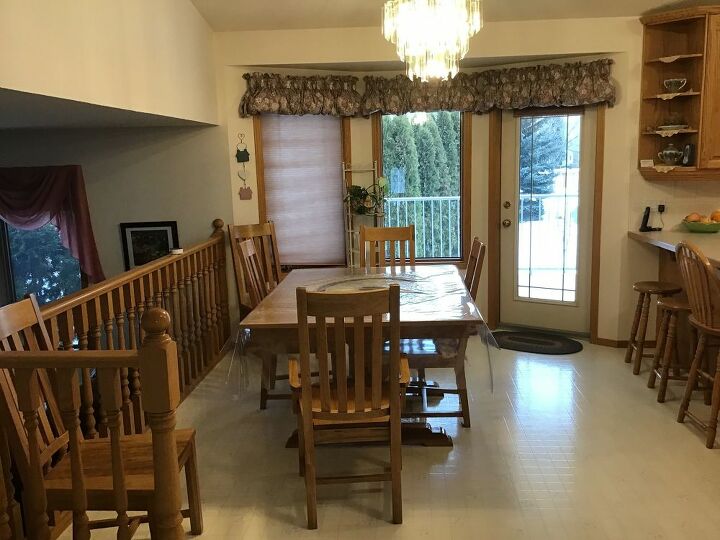 Railing is also something I need to consider as it ties into family room.