We have 12 ft ceilings in our 1901 home. Odd fireplace and 4 doors!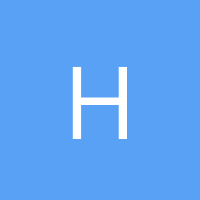 Answered
The fireplace looks like it's been chopped off from the room and4 doors come into this room. It looks like this wide open space and nothing there and we live in the bottom of the room. Help!!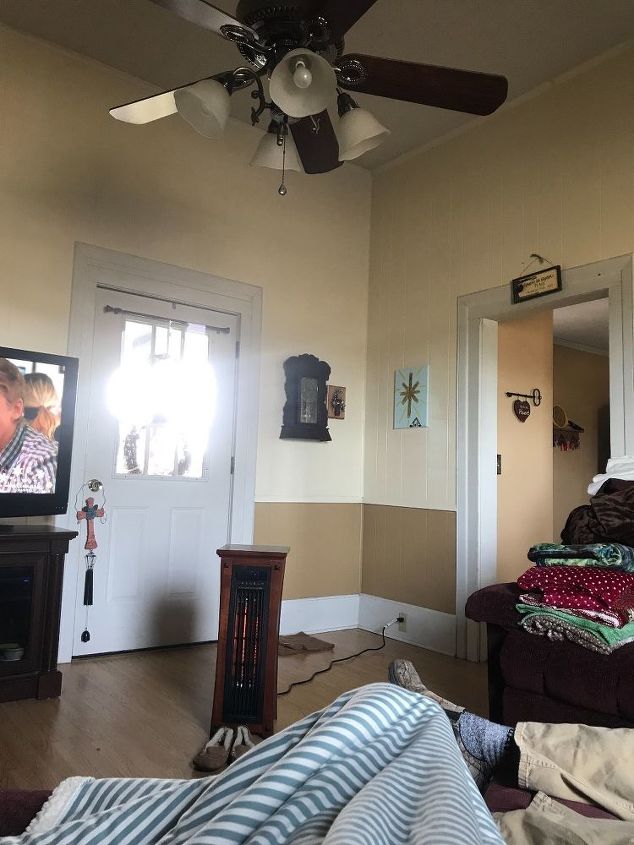 entrance from back porch and kitchen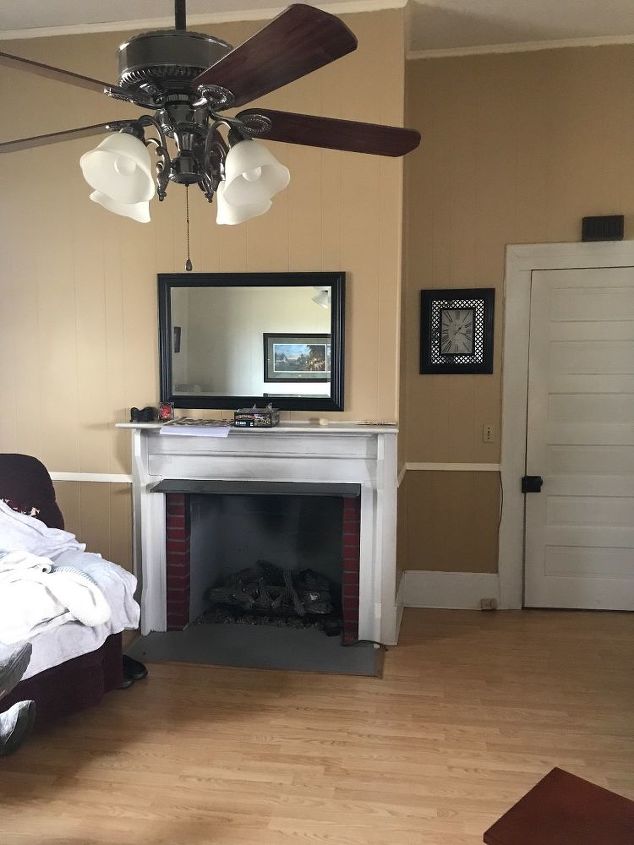 Fireplace and door leads to bedroom 1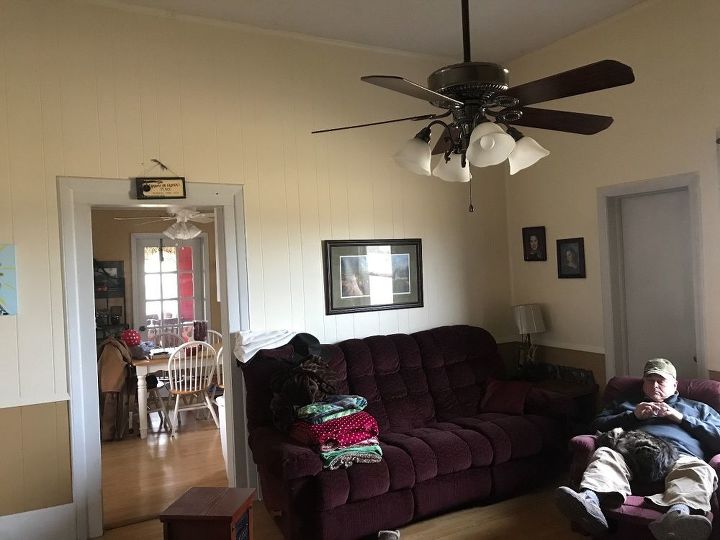 Kitchen entrance and bathroom door. Any suggestions would be much appreciated!!!