What can I do with this blank wall at the front of our house? Answered
Any ideas for a blank wall at the front of our house? I don't want a trellis, too hot in the summer. Our style is modern/ contemporary.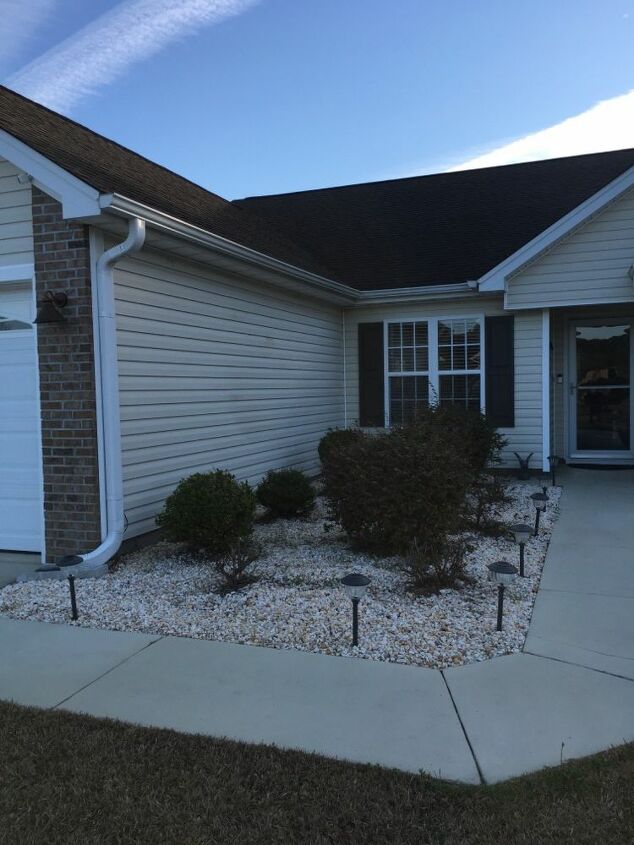 Related Discussions Jennifer
on Jan 01, 2017
The track light cans, or heads, in our "temporary" housing are very dated and ugly. Right now they are white, the same color as the ceilings and tracks. Any suggesti... See more Sus31385907
on Oct 20, 2017 Nancy
on Feb 28, 2019
Sorry. My question was cut-off. Looking for ideas for breezeway walls. Two are brick. The other two have windows and doors. I would love to use barnwood but would it ... See more

Sheila Bush Carver
on Feb 29, 2020

Anne Zellner Pettijohn
on May 30, 2018
We live in N. Texas, the "concrete capital of the world" And we are building our house on raw land. I've tackled all of the weeds, brought in topsoil and we are... See more

Columbia GB
on Apr 17, 2019
I need to cut a privacy screen for a chain link fence similar to the photo. It's much too long. Has anyone ever done this? How did you finish the edge? Sew it? Glue i... See more EVERSOBLESSED65
on Mar 07, 2020
I have a small patio and think about painting my fence on the inside so I can put some colorful decor up. Is this a good idea?