Any ideas on what I can use to replace this monkey grass Answered
alongside my steps? It's been here many years, as well as in many other places in the yard, but I'm de-jungling so might want to replace this, too. As you can see, there's a brown spot next to it in the first photo where a lot of it used to live until I discovered how easily RoundUp kills it. IF I replace it at the steps, I'd want something a) that won't spread all over the place, and b) something that will look nice all year long. This area gets nearly no sun.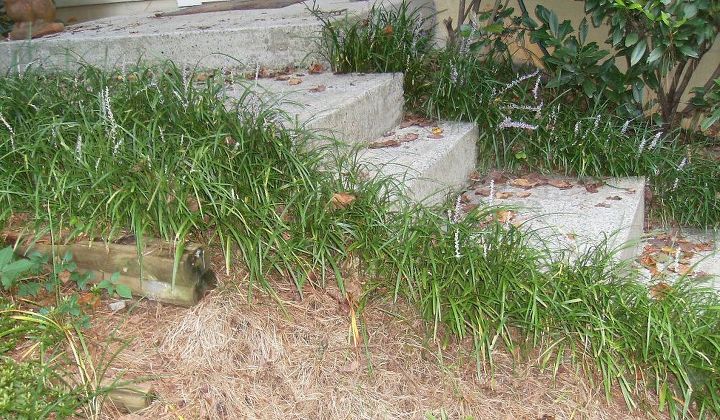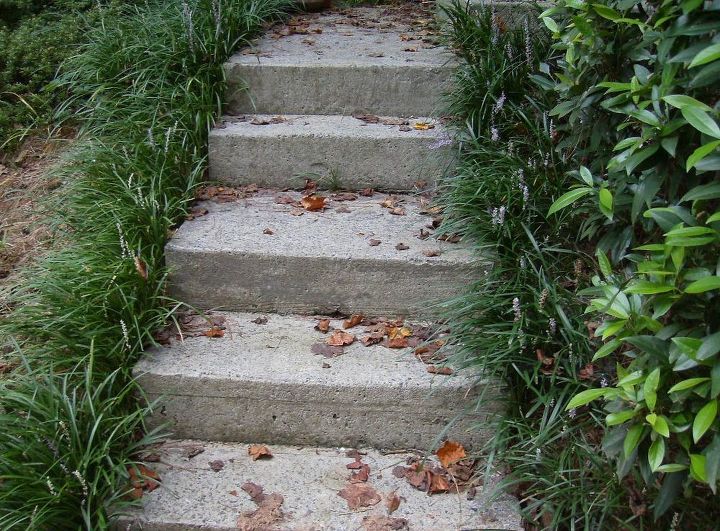 Related Discussions

Abby
on Nov 29, 2021
How to grow ginger in water? Barb
on May 17, 2018
Grass & dandelions keep sprouting in our myrtle & english ivy. Need to get rid of it w/o killing ground cover. LaTrelle F
on May 18, 2012
My dad, who is doing the gardening, has resorted to putting some type of white power on them. So that is what you see in the photo. I am not sure of the name at pre... See more

Gemma Gemma
on Jun 25, 2017
This is a drain ditch that goes across the front of my house at the road. I would like to be able to make the solution my self instead of buying something because i... See more Barb
on Feb 09, 2018
I have a healthy bed of myrtle, but struggle to keep it grass and weed free

Jackie Byrd
on Nov 04, 2016
Just moved into a new home. There was a huge thorny bush dragon devouring the mailbox. I slayed the dragon but it is trying to rise up again. How can I make sure it's... See more

Sherry Kurtz
on Feb 23, 2015
We have the worst neighbors ever! They complain about everything! They hate dogs so they complain every time our dogs bark one time (not exaggerating) they have fabri... See more