What should I do? My cleyera plants have fungus! Answered
The fungus is now on the pine straw. I sprayed the plants with Daconil a week ago but to no avail. What should I do?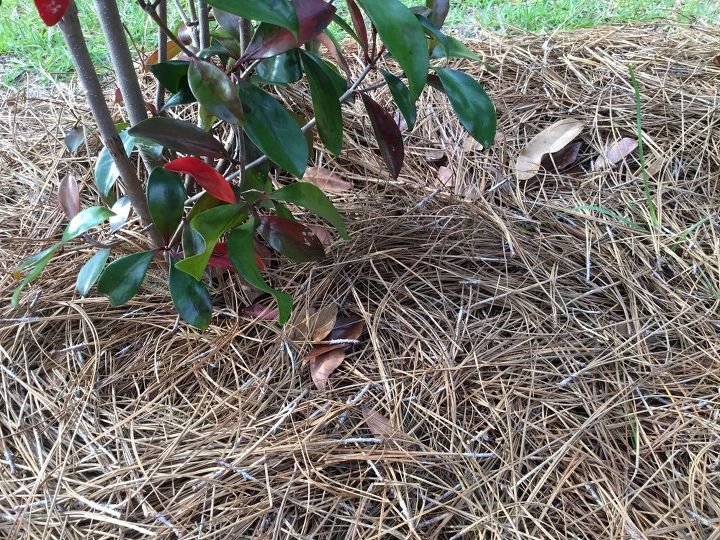 Related Discussions

Abby
on Nov 29, 2021
How to grow ginger in water?

Dale Boyd
on May 23, 2019
I put my Crown of Thorns plant outside for the first time this Spring and it developed a powdery film on its leaves the first night

Kathy Wentworth
on May 04, 2018
I have a lot of raspberry bushes in my yard that I use to make jam and other stuff. Last year I noticed that some tasted like a stink bug smells so couldn't use the... See more

Karen Fuller
on Jun 26, 2017

Kathy Moore
on Oct 06, 2017
I thought about cutting off the top for rooting and let the bottom stay in the pot. Dennis Peterson
on Apr 29, 2017

Tami Reason Gay
on Jan 22, 2018
It's wood. Very sturdy and straight. Help!!! I love my yard, and need ideas. Taking it down is not an option.