What caused holes in my tree



Answered
The evergreen tree in the backyard has a series of little holes going horizontally all the way up the trunk. Wondering what caused them--- woodpecker? I've never seen any around, so wondering what could it be?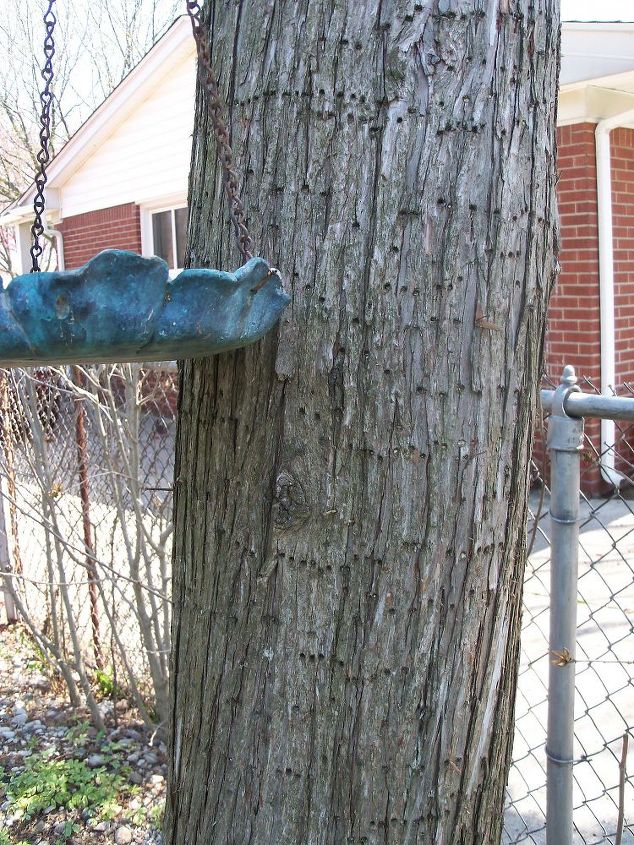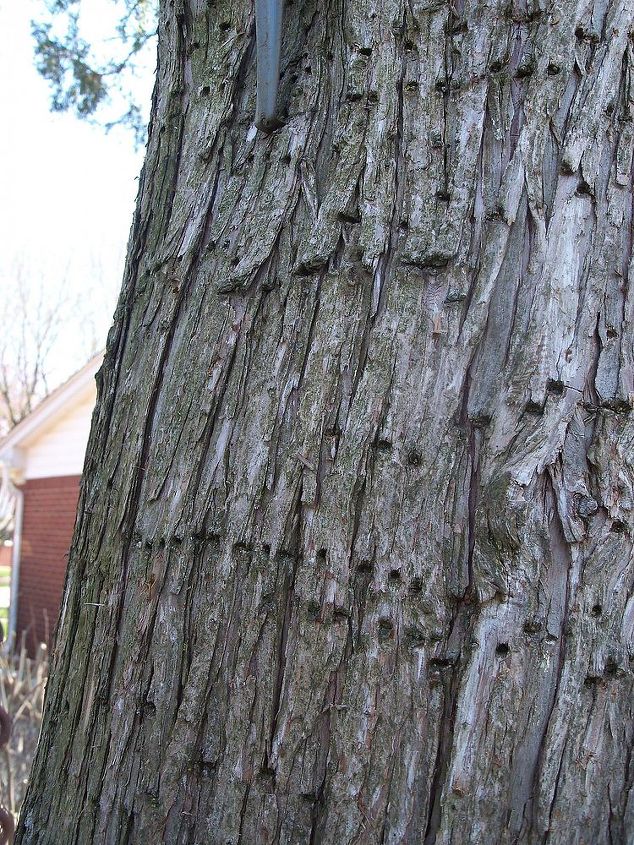 Related Discussions

Abby
on Nov 29, 2021
How to grow ginger in water? Vida Knab
on Jun 12, 2018
Can someone tell me what is happening to my Oak Tree? The leaves have developed holes and the back of the leaf has white fuzz.

Janis Culbertson
on Jun 20, 2017

Janice Furtado
on Sep 18, 2017
They look like a Tablespoonful is being dug out! I'm attaching 2 photos the one with orange is me covering the divots with Cayenne pepper to keep away... Cats maybe... See more

Doris Baughman
on Jul 08, 2017 Gle22504719
on May 29, 2017
i am allegric to poison oak. My neighbor has a poison oak planted where my property end and their property immediately start. I can't work in my back yard. Yes I co... See more Cmac
on Jul 14, 2017
I cannot see any kind of insect or pest on the plant. This happens every year and I lose about half my basil every year.