How to clean a washer drain pipe ? Answered
Hey there laundry gurus!
Does anyone have some clever tricks or fun hacks for cleaning out that washer drain pipe?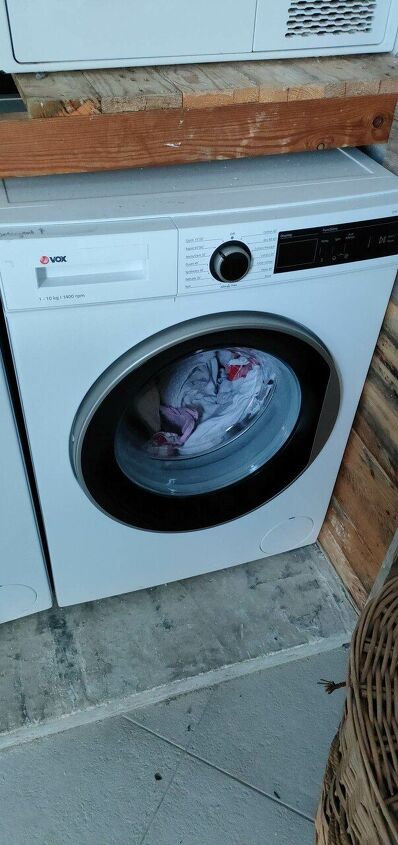 How to clean washer drain pipe

Eileen B.
Answered on Mar 14, 2023
I want to paint the rocks in the garden and would like to know what kind of paint to use. ANN4645208
Answered on Feb 26, 2016
We recently purchased a home that has the highest profile of texture I have EVER seen! The home has about 4 different textures in it and it will cost a fortune to hav... See more

Brenda Smith
Answered on Nov 10, 2018
My grandmother's rounded top refrigerator worked perfectly for over half a century until my husband put a hole into it while defrosting, and all the coolant leaked ou... See more Sally
Answered on Jun 02, 2023
I have an old wooden phone booth that serves as a pantry for snacks, and dog food. I recently removed and inspected all packaging for clues. I found what appeared to ... See more Judith P
Answered on Mar 22, 2012
We recently bought a lake home in the Pinehurst, NC, area and have not gardened in that area before. We have a large area of long leaf pines on the lakefront with aza... See more Christa L
Answered on Feb 12, 2015
I notice it most in south bedroom. House is 11 years, roof is 6 months old (from sheathing up) after tornado. We have a saltbox style house. We've been here 1 year. Alycia A
Answered on May 03, 2016
I've been digging around for the perfect warm gray for my living room. I'm a little bit of a picky person, and I've already blown through many Benjamin Moore paint sa... See more