Do you have ideas on what this container is? Answered
It's about 10" diameter. Metal is sturdy and untarnished. Has one sturdy metal handle and one knob on opposite side that's threaded inside—apparently to screw in some sort of handle.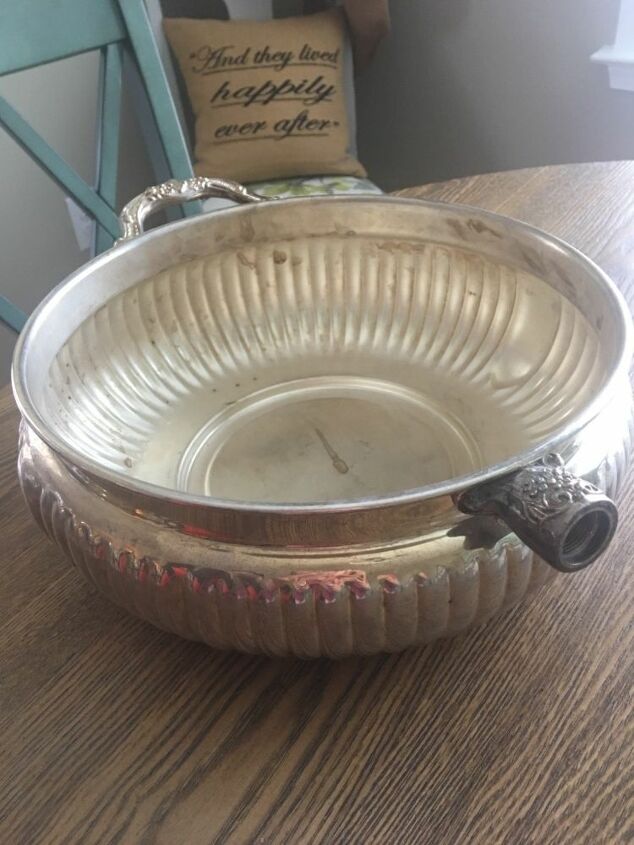 Related Discussions

Pat Ruge
on May 27, 2017
This is one of the best I've ever seen. Great plan, well executedhttp://www.hometalk.com/diy/outdoor/benches/diy-outdoor-storage-bench-7098355?se=fol_new-20150215&dat... See more

Ellen King
on May 23, 2017

Fusion Mineral Paint
on Feb 28, 2017
Hi everyone - Jennylyn here from the Fusion™ Mineral Paint team! We create easy to use furniture paint and decorative accessories for you to paint it beautiful for... See more

Sunny C
on Sep 09, 2017
PLEASE PRAY for Everyone in the State of Florida. I have two block/brick homes, and many trees. I was born in FL & this Hurricane is going to destroy & will level hom... See more

Jewellmartin
on Jun 21, 2017
If you could have one flowering bush or plant, outside or as a houseplant, what would it be?

Hillela G.
on Jan 30, 2017
I LOVE these little life savers. I'm a renter so I always have to find that balance between making my space mine and making my landlady angry.That's why I'm crazy abo... See more