I need help identifying this old table: Answered
I'm hoping someone can help identify this table. I can't find anything about it. Posting pics of it to help. It is a double side drop-leaf. It telescopes up & down with pull of cable that's attached to the ring on side of base, seen in pic. It raises to eating height & drops to coffee table height. It is on rollers to move it around. There are no papers left on underside anywhere nor any writings or markings. I believe it's pretty old & am 4th owner according to people I bought it from. Old or newer, I really like, plan to restore top & keep it. Any help most appreciated!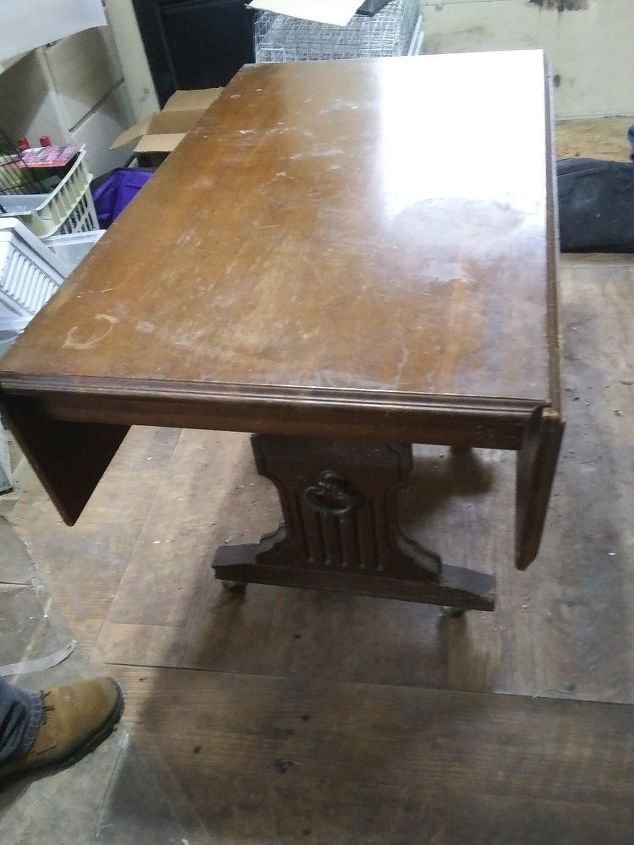 Full eating heights, sides are dropped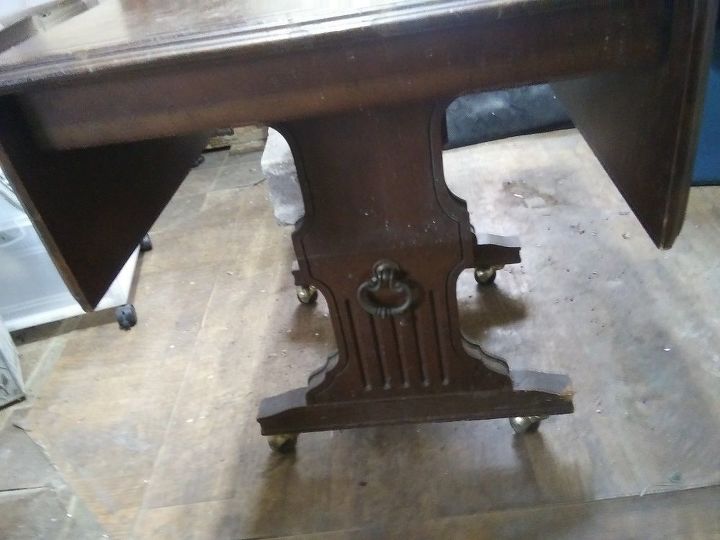 Pull ring & cable, height drops to coffee table height. Rollers shown on leg base. Top height side pieces fold up under table top in center. Couldn't get clear pic to show that, but that's how it works.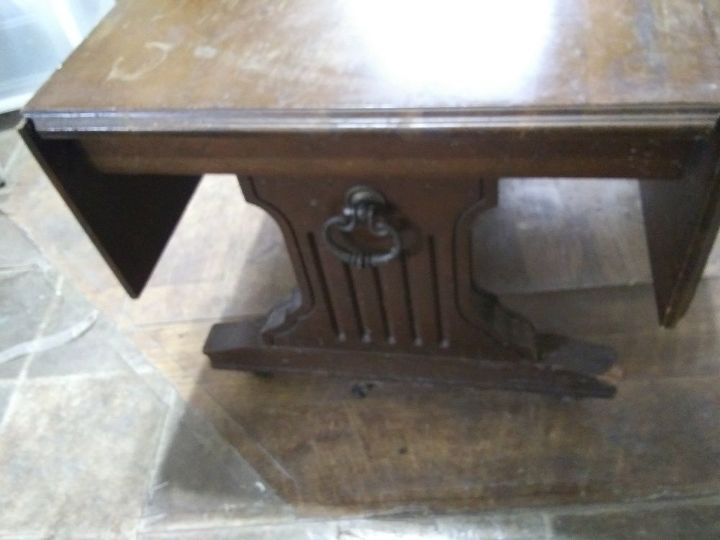 Shown now in coffee table height.