Contact paper counter top seam issue... Answered
A year ago I did a post on covering my bathroom countertop with contact paper then coating and sealing it with a heavy waterproof polyurethane gloss. Generally, the seams always show when you do this, depending on your contact paper, so you try and place them where they will show least.
I had 1 long seam in two pieces at the back. The problem is my seam has slightly pulled apart in places over the year and raised a little in others. Almost like it "shrunk".
Any idea why this might be or how to prevent it? I added a 1 year update to my post which you can
VIEW HERE
. Compare the seams from the update to the photos up higher on the post and you'll see the problem.
Thanks for any advice!
Nancy Ü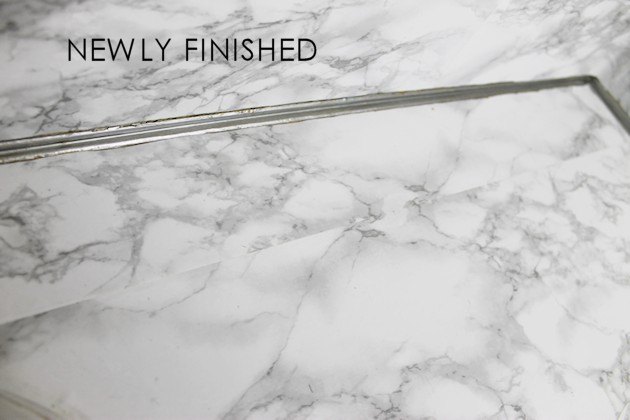 Keep in mind this is sealed with a high performance sealer. So no water can get into the crack.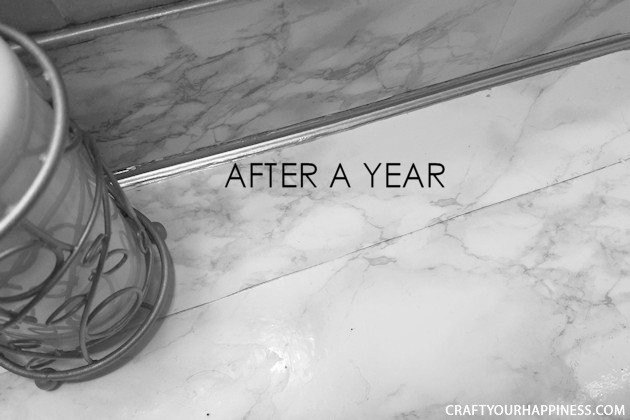 You can see how it's separated small amount. Which means water can NOW get in.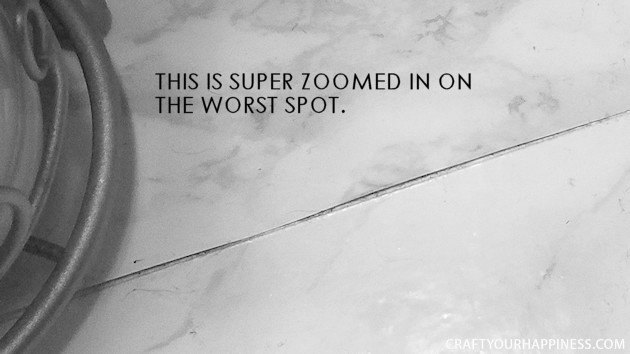 I just with I knew how to prevent it. I can paint in the seam and gloss over that line... but it's the lifted part that Is the issue as far as doing that goes. Not sure how to get it flat again.