Should the Storm Door Stay or Go? Answered
Everything is white, orange and brown in this house. Need some advice on the front entryway please!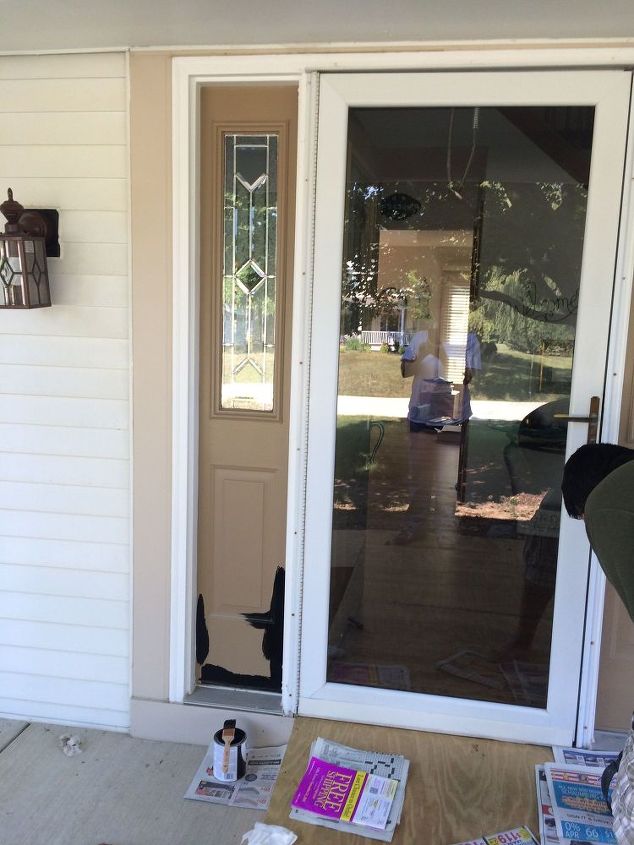 While waiting on permits to renovate other parts of the house including a 2 bedroom in-law arrangement I decided to start with the entryway. I'm not a fan of orange or tan and took the plunge painting the sidelights and front door a glossy black to highlight the lovely leaded glass. We've decided on brushed nickel for fixtures throughout the house.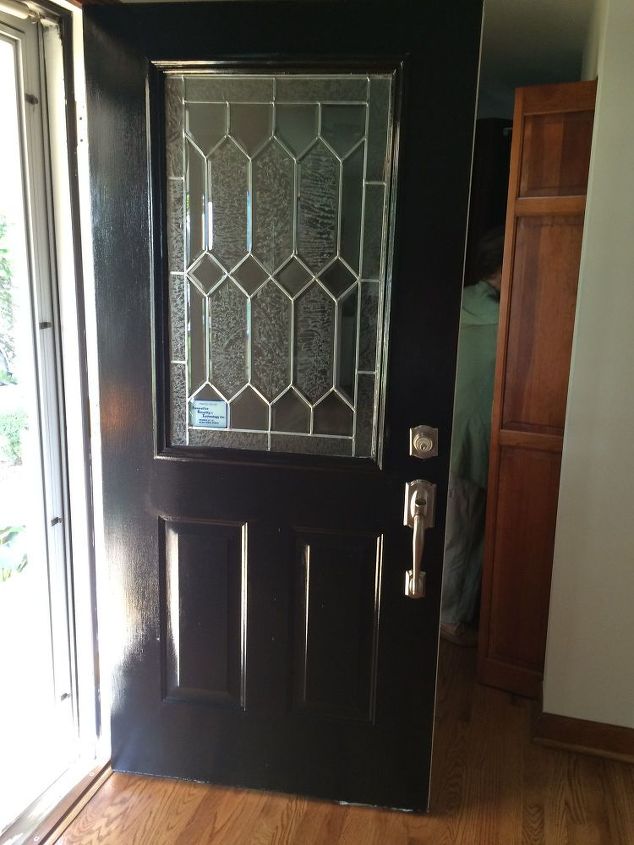 Now that the sidelights and front door is done on the outside, what about the storm door? Should we just get rid of it or I'm thinking of removing it and spray painting it to match the glossy black. What about a brushed nickel color?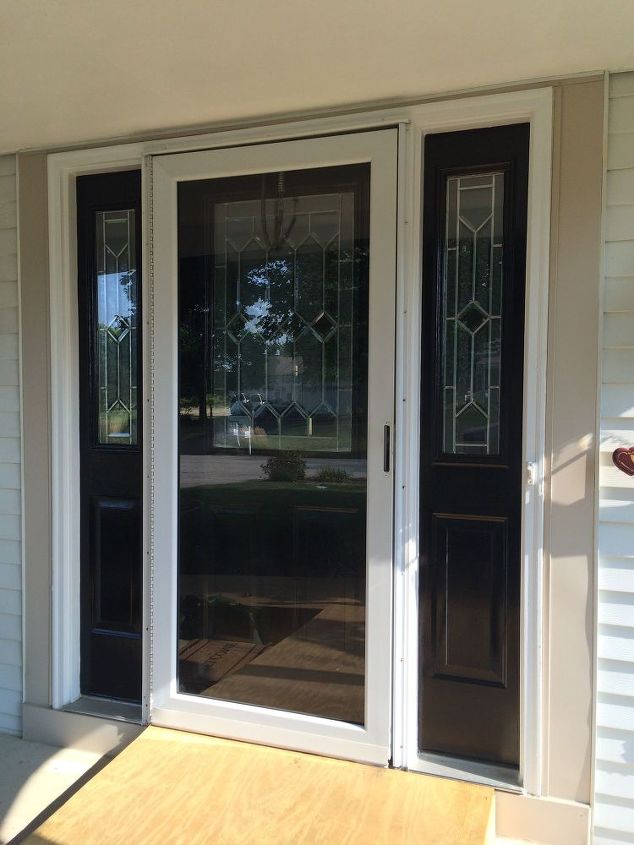 The white is just glaring to me yet the brickmold around the outer frame doesn't look bad but you really can't see the front door well, it's like your eye jumps to the white storm door. What do you think? There's more on our blog we are starting to chronicle the renovations done to this lovely house that sat empty for so long.