Can you give me tips on painting glass textured tile? Answered
Ok I need everyone opinion. Painted my kitchen cabinets last year and want different tile but it's not in the budget. I have been looking at some videos of painting tile so I practiced on some extra tile we have. The sticker in my side is that our tiles are glass but textured, they are not smooth. So I'm hesitant... if they were smooth I wouldn't second guess but not sure they look right. Can you give me your opinions?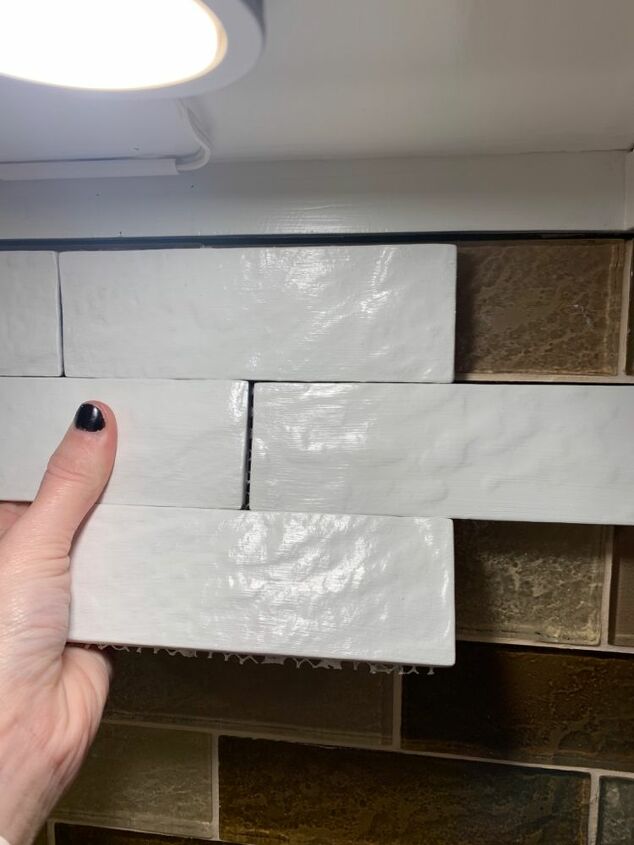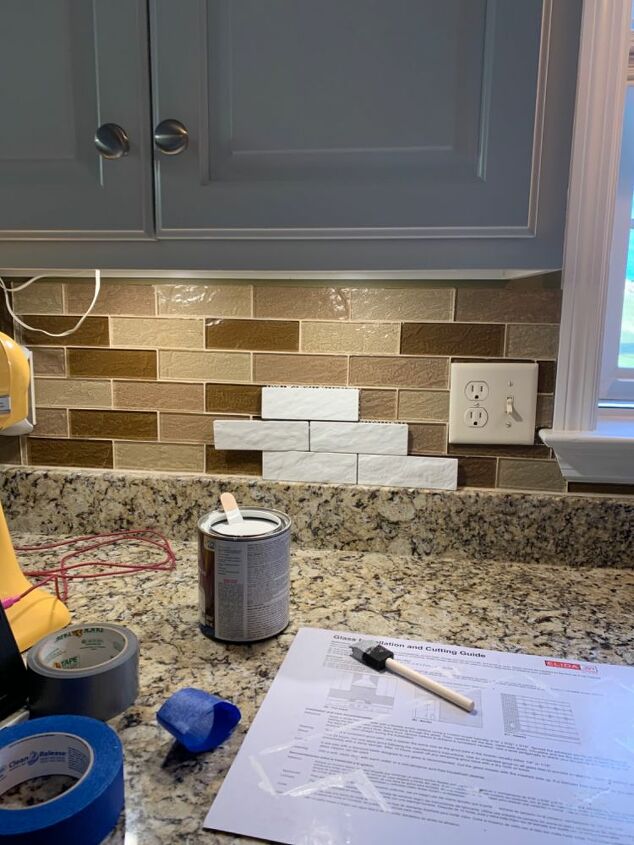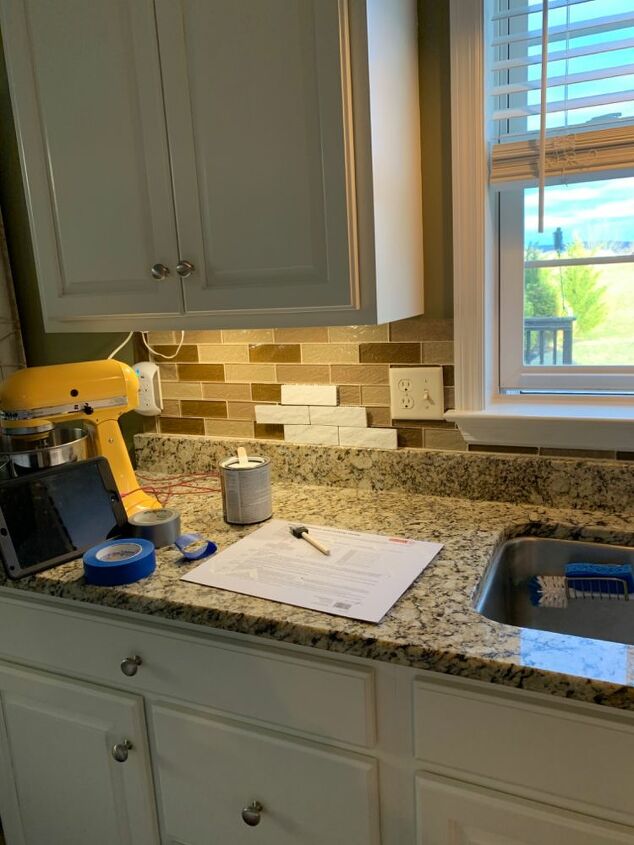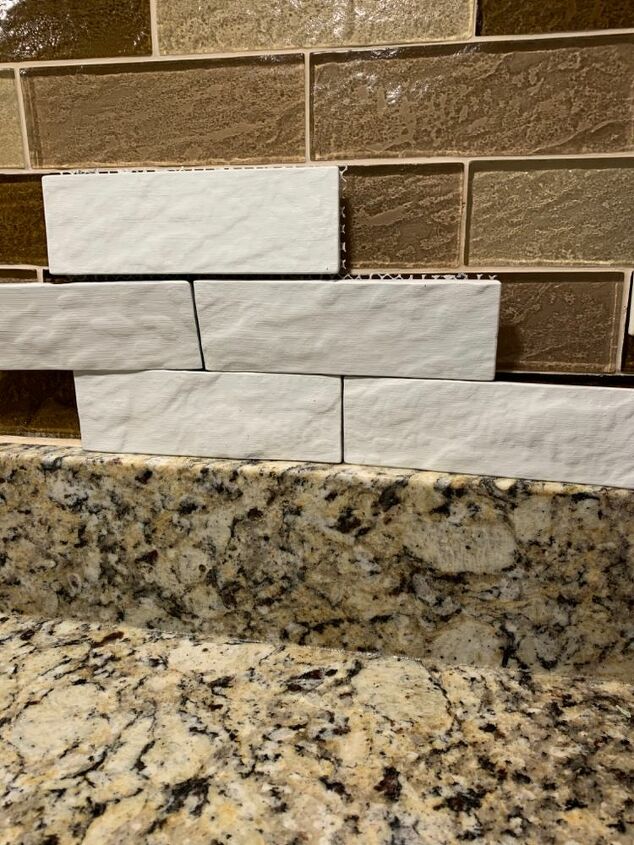 Related Discussions Jerseygirlsdontpumpgas
on Apr 19, 2018
I hate my kitchen backsplash. I thought I would do a simple white subway tile but it doesn't seem to really match the granite. I don't want anything too trendy. Do yo... See more Jeremy Wagner
on Jan 08, 2019
Just got new countertops installed to find out my wall that the backsplash will be installed is is wavy, is it easier to use mud and build up the wall or use the back... See more Dbr30385450
on Mar 29, 2018
Gina Galyon
on Aug 03, 2018
I saw this idea in a magazine and am wanting to try it. Of course I am going to paint the brick, white I think. But I want white cabinets as well. Any thoughts? To... See more

Sue Herich
on Sep 20, 2018
We want a backsplash in the kitchen but I hate grout in a kitchen. What are some options? Annie
on Dec 18, 2018
Because we do not have the time nor inclination to rip off the tile from the wall, how do we best cover an ugly glass mosaic tile backsplash in our kitchen? Textured ... See more

Dawn Kreft
on Feb 12, 2019
We are putting in a backsplash. 2 pictures. Pic #1 - Side of kitchen almost done. Pic #2 - The backsplash will go on the wall behind sink. BUT...should it also be on ... See more