Any creative ideas to repurpose / refinish this unique box / drawer? Answered
I have this awesome vintage (handmade) drawer/box and have NO IDEA what to do with it! Maybe add legs and stain? Or some unique use? There are so many creative folks here -- any ideas are most appreciated!! Measures 17.5" long, 20" wide, 9.5" tall.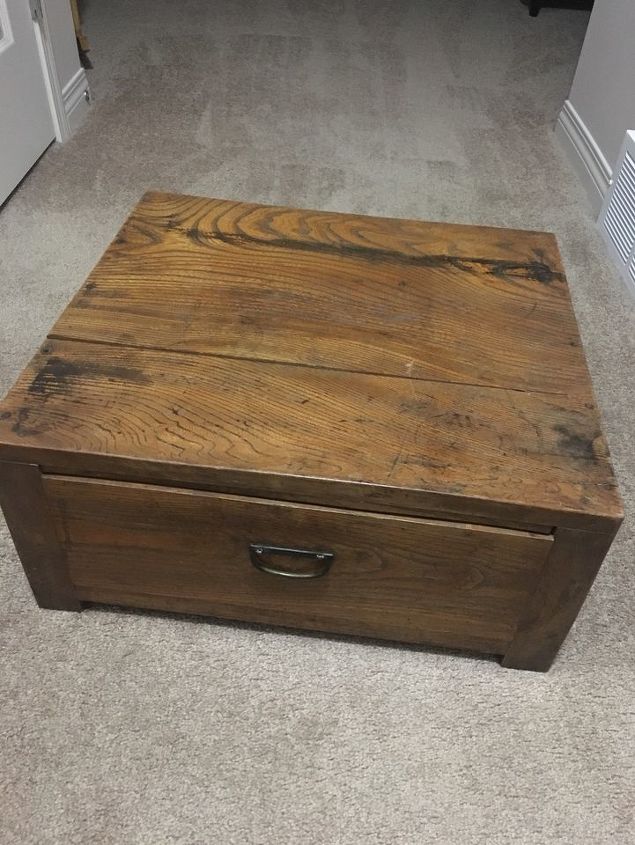 Related Discussions

Rhondalea
on Jul 17, 2015
Love this buffet! I'm planning to place a large TV in the center, along with our monitors and converter box. I took one part of the glass shelf rail out on the bottom... See more

Jo Ann Bradshaw Brown
on Mar 29, 2018

Marneta L Gabriel
on Jul 06, 2017
This box spring is way old. It has the longer style slats(very thin) and SHARP. It is silver in color and is stamped Seally Mattress Company. I've used one in the... See more

Sweet Papaya Creative
on Mar 05, 2013
I am doing a restyling/makeover of deck with all up-cycled projects. I have a small shutter (half the size of a regular size one). I want to re-purpose it into someth... See more
Min1528270
on Apr 14, 2015
We have a brick planter box in our 1985 house. I would like to take it completely out but have also thought about filling it in and making a sitting area. Any ideas?
Karen Bowden Irelan
on Feb 04, 2018
I love the look of this old thing but the compressor is gone and I can't get coolant for it. I hate to get rid of it though. Any suggestions on a useful makeover ei... See more
Lynn Nordstrom Banik
on Apr 06, 2017
I have 7 bi-fold closet doors that need an upgrade. Any simple solutions?