How to repurpose wooden paper towel holder.? Answered
Any clever ideas to repurpose all or part of this wooden paper towel holder? (The blue tape is safeguarding the screws.)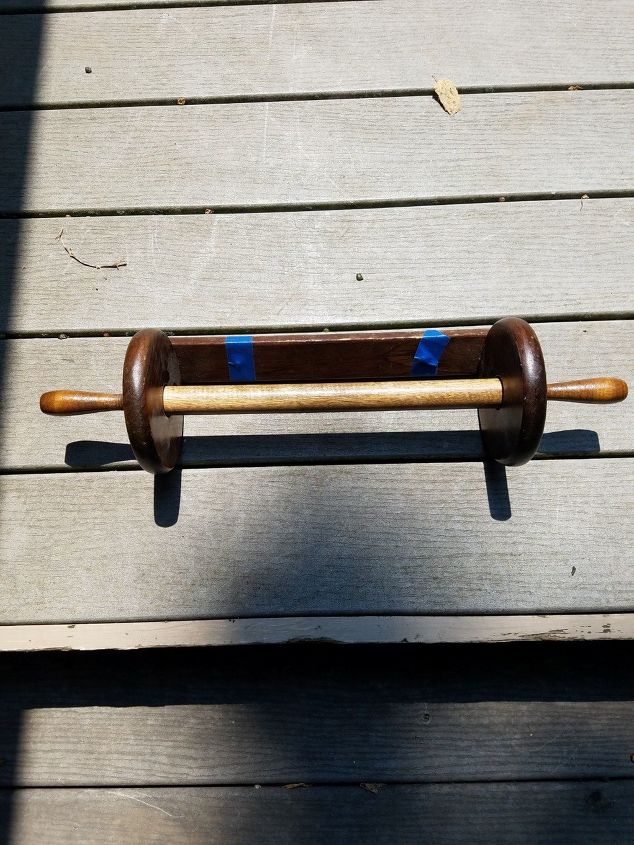 Related Discussions

PruBelle
on Jul 12, 2017 C
on Dec 17, 2017
How does one repurpose an old toilet paper stand? Linda
on May 13, 2016
Is there a craft project I can use paper vacuum bags in? I bought some at goodwill that are the wrong size for my vacuum. Janet
on Jun 09, 2020

Carla Harris Bourg
on Jan 20, 2016
I do volunteer work for the Salvation Army and we get tons of earrings and so many do not have matches. Does anyone have any ideas on crafts that we could do to repur... See more

Jodi
on Mar 09, 2015
I have several that we use for pop cans to be crushed and tools I have hidden in a closet. What other uses can people come up with? I'm winding up with lots of these ... See more

Lynnette
on Jan 04, 2017
I've been hanging on to these huge 2 quart pickle jars FOREVER. They're taking up ALOT of real estate in my kitchen cabinet. Since my creativity has gone kapoot I nee... See more